"Wow!" is the first thought that comes to Dirk Turner's mind when he thinks back on how far T&T Liberty Safes has come. Turner's father, Larry Gene Turner, had the idea to start selling safes in 1989. "[Dad had] been looking for a safe for quite a few years prior to that, but didn't have any money," said Turner. "In '88 my truck got stolen and broken into so [since I was working] I told him, 'Okay, so I can handle them stealing my truck, but not the guns so you find a safe and I'll pay for it.' He found a safe and asked the guy if we could start selling. And then just moved right on from there." Larry Turner set up shop just outside his mobile home. He eventually sold his first safe to 5 Dogs Shooting Range and business took off from there. "It's amazing," said Turner. "When dad first started selling safes everyone thought he was crazy. Everyone told him that selling safes wasn't going to work."
"When dad first started selling safes everyone thought he was crazy. Everyone told him that selling safes wasn't going to work."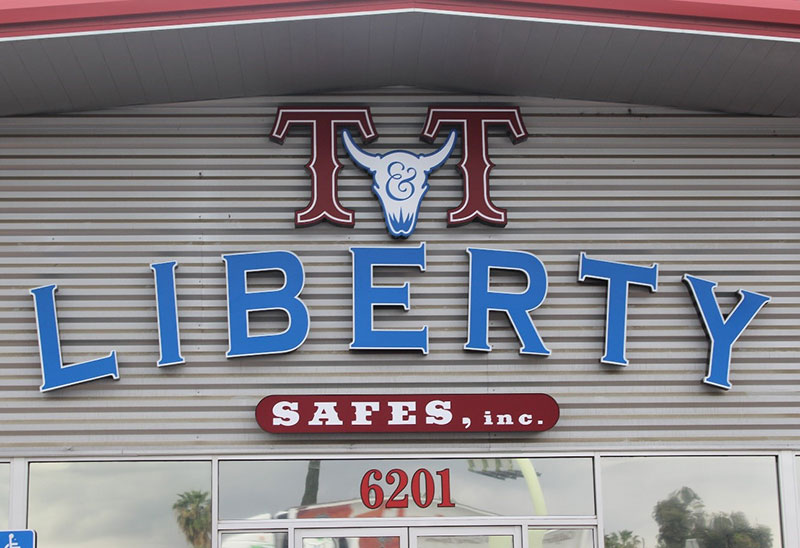 T&T Liberty Safes 7104 Golden State Hwy, Bakersfield, CA 93308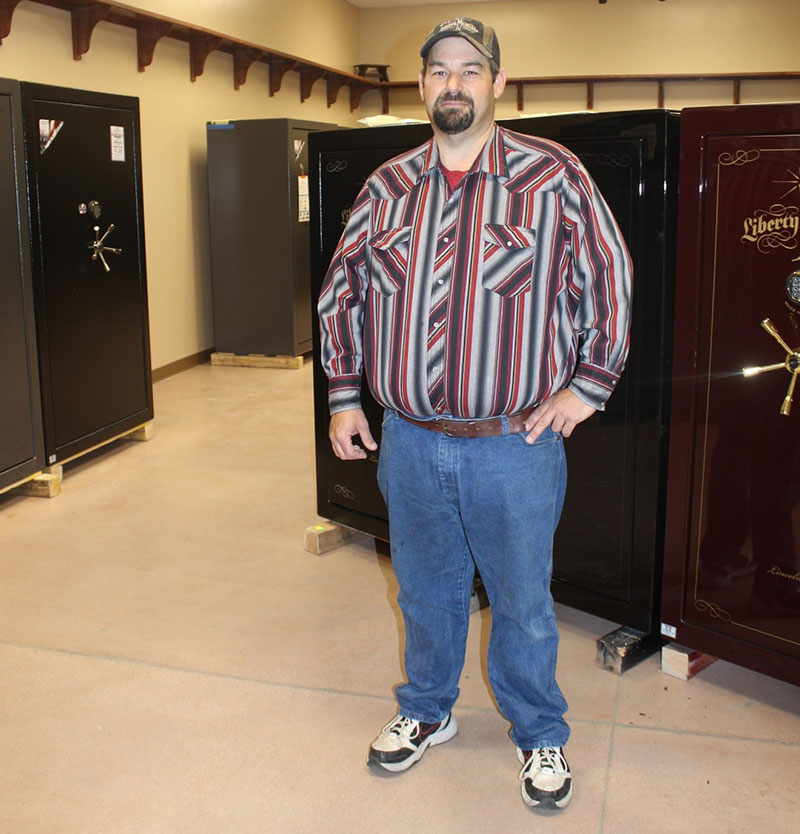 Dirk Turner
T&T Liberty Safes has become the largest and foremost safe distributor in Central California. At the beginning of April they moved into their new location which houses a 5,000 square foot showroom displaying almost 150 long gun safes, along with a variety of home, office, commercial, fire, and handgun vault safes. It also houses a vault door showroom, which is accessed by walking through an actual vault door.
While speaking of the new location Turner said his father would be in awe, "He was involved in the company up until the very end." Larry Gene Turner sadly passed away of diabetes in December 2014, but the October before his passing he hired a new employee and sold his last safe. Larry Turner might not have been able to see the new location, but he was able to see the hard work his son put into their own line of safes. Turner named the new safes after his father and designed the logo for the personalized LGT series. The safes arrived in October of 2014 so Turner's father was able to see his own name on the safes before he passed. Turner said, his father continuously thought about the LGT safes during the last few months of his life, "That's special to me right there, that he was able to see that."
"[T&T Liberty Safes] has grown with ARRC"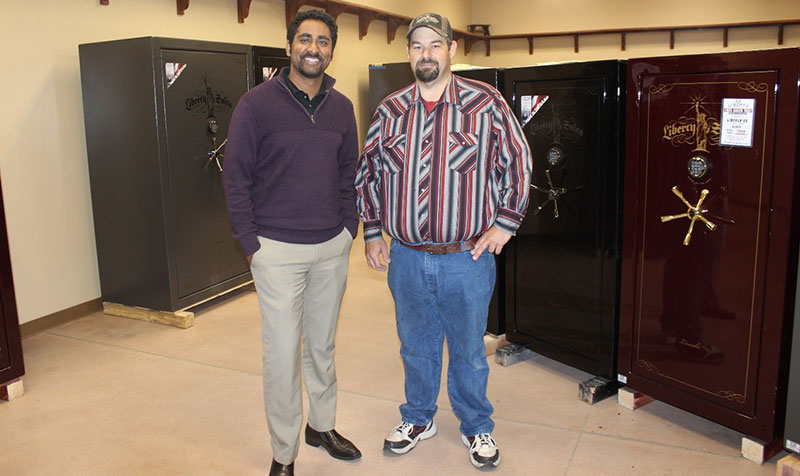 Dirk Turner and ARRC Technology account manager Stanley Samuel
"[T&T Liberty Safes] has grown with ARRC," said Turner. When Turner decided to transition years ago from his father handwriting all the books to using computer systems, he attempted doing it on his own. However, "everything didn't always go the right way, then finally we got with ARRC and just progressively grew with [each other]. They've always helped us out." ARRC Technology and T&T Liberty Safes have continuously worked together since 2007.