You've probably heard by now that over 50 million Facebook users' private information had been stolen by Cambridge Analytica during the 2016 presidential campaign. Here's a summary of the story:
Data firm Cambridge Analytica accessed data from 50 million Facebook users during the 2016 US presidential campaign without the users' permission.
Facebook suspended the firm from its platform on March 22, 2018, saying Cambridge Analytica lied about deleting the unauthorized information when it was first caught in 2015.
President Donald Trump's campaign hired Cambridge to target voters and direct its political advertising strategy.
Since the exposure of this story, users around the world have been anxious to learn what information a data beast like Cambridge Analytica could have accessed after accessing the social platform giant.
I'm here to report that Facebook has an incredible memory and downloading my own Facebook data was not only a walk down memory lane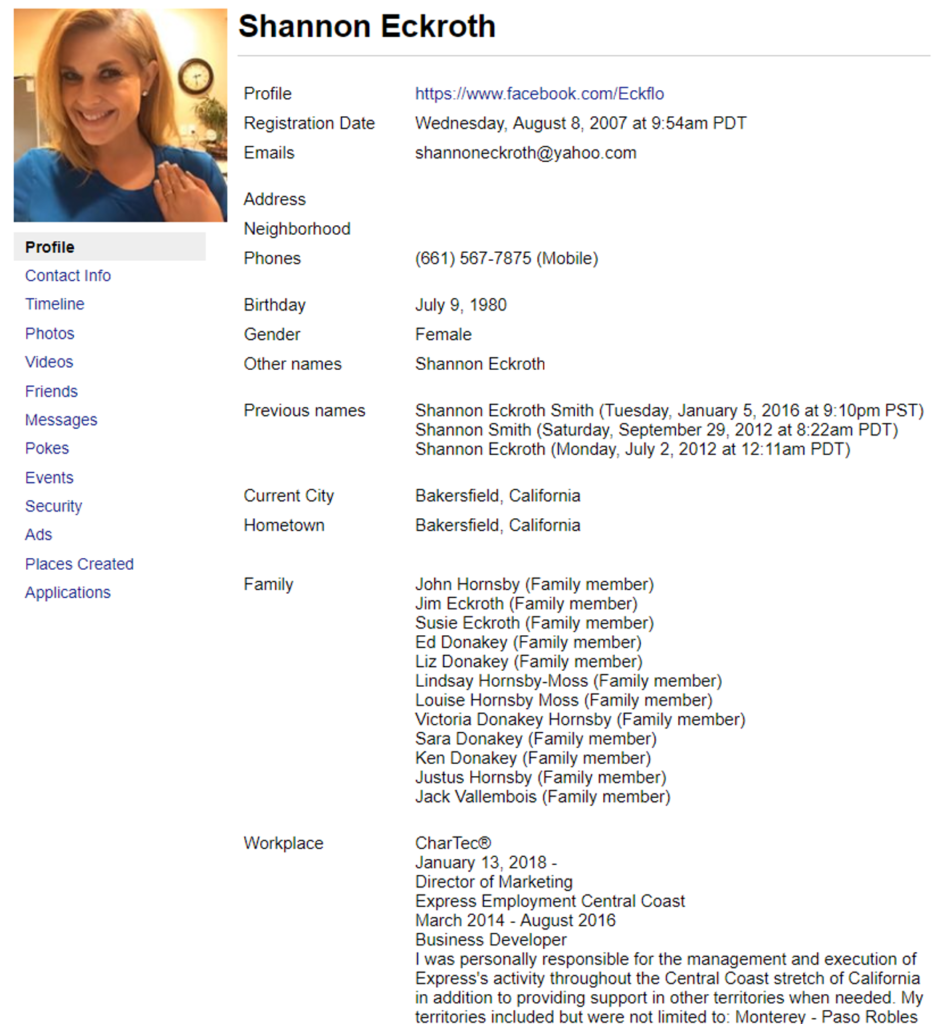 but also terrifying. I have been a member of the site since 2007 and was presented with an insane amount of personal details that have been collected on my behalf over the last 11 years.
As you can see, it not only leaves space for contact information but my family is detailed along with an extensive work history to which is actually saved "privately" on my profile.  Apparently "private" only meant that third parties and hackers could see it, not the general public.
In addition, phone numbers and email addresses of over 20,000 people I had come across in my 10 years of sales and recruiting had been stored, many of which belong to people not even on Facebook. This was all listed under the "Contact Info" and obviously scraped from my mobile devices.
Under the "Friends" tab, I was able to see a running tab of who I had connected with over the years, when I connected and when I disconnected as well! With an account constantly flexing around 5,000 friends, the list in its totality under this tab included over 7,400 people.
The "Messages" tab was also surprising. If "de-friending" someone wasn't enough to remove them from my data archive "Friends" tab, it certainly wasn't enough to remove the messages either. Every conversation that I had encountered over the last 11 years from friends, strangers, exes and otherwise all reappeared and were obviously accessible to third parties and hackers.
But still, it gets crazier!!
When it came to the companies targeting me based on my preferences under the "Ads" tab, I was really surprised to find so many brands that I had never directly reached out to. After a little online research, I found this article by the Washington Post that outlines 98 touch points Facebook uses to connect us to their paid advertisers. It's important to note as well, one of my male colleagues had a few surprising advertisers collecting his data: Rod Stewart, Sally Beauty and Cyndi Lauper. (He said he's not a fan of any of those brands.)
There were over 1000 companies in this list for me.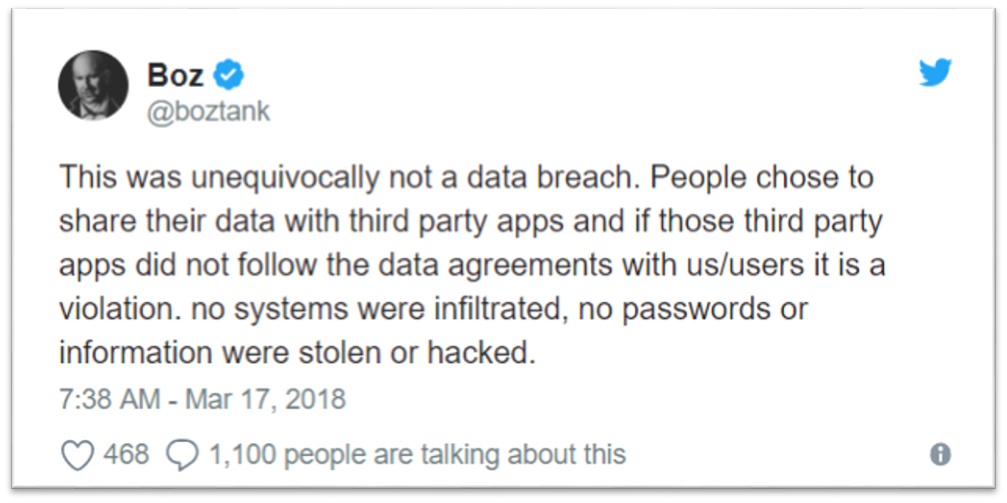 But Facebook doesn't consider this exposure a hack or even a "data breach".  They will go as far as accepting that this was a "breach of trust" but that's where their ownership stops.
Deputy general counsel Paul Grewal released a statement on Saturday writing that "the claim that this is a data breach is completely false" because the researcher got consent from everyone involved. Andrew "Boz" Bosworth, Facebook's former vice president of ads, took a similar stance.
So many of us are left asking, "Is it time to delete our Facebook accounts?".  Some brands went noticeably offline this weekend, deleting their Facebook pages, even igniting a #deletefacebook movement,  but is it necessary?
Not really.  There are plenty of ways we can start protecting our privacy more than ever.  Check out this article for some easy "Spring-Cleaning" tips to a safer online experience.
If you would like to download your own data, (and I think you should) follow the simple steps offered in your Facebook Privacy Settings: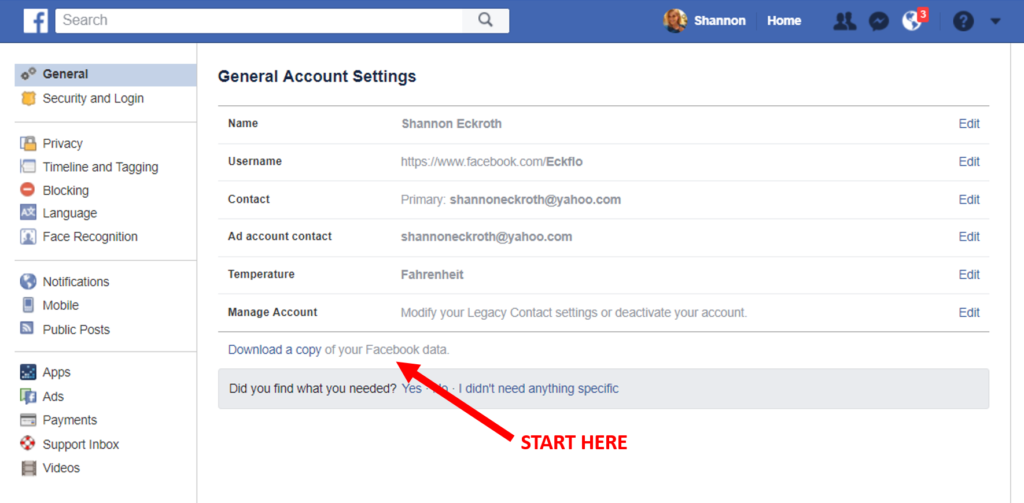 A 2017 Identity Fraud Study by Javelin Strategy & Research revealed that nearly one in three consumers notified that their data has been breached became victims of identity fraud. With the recent Equifax cyberattack still fresh in our minds, more than 145 million Americans' names, addresses, birthdates, social security numbers and other sensitive information may be at risk. Cybercriminals are clever and constantly exploring ways to swipe your personal information. The Internal Revenue Service (IRS) reported that phishing plots continue to lead its "dirty dozen" list of 2017 tax scams.
So what is the average American to do?
The National Cyber Security Alliance (NCSA) and the Identity Theft Resource Center (ITRC) have once again joined forces to help consumers remain safe during tax season with tips for identifying cyber scams, actionable online safety steps and what to do if you fall victim to tax identity theft. To download their informational report, click below:
CLICK HERE: Tax-Time-Tip-sheet-2018
October was a month full of activities and giving back which gave ARRC Technology the opportunity to interact with local businesses, the community, and some amazing organizations.
October 1st, 2016 – Wine, Women, & Shoes benefitting CASA of Kern County
On October 1st ARRC Technology was a proud sponsor of Wine, Women, & Shoes benefitting CASA of Kern County. CASA provides volunteer-based advocates for abused and neglected children going through the court system that speak up and fight for the best interest of the child.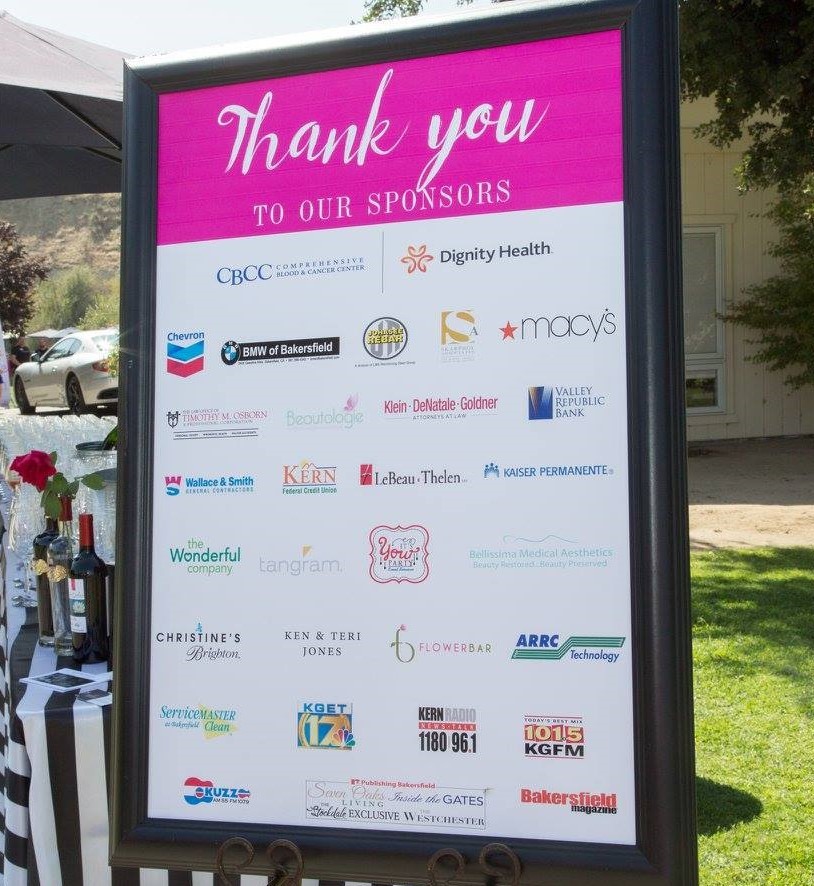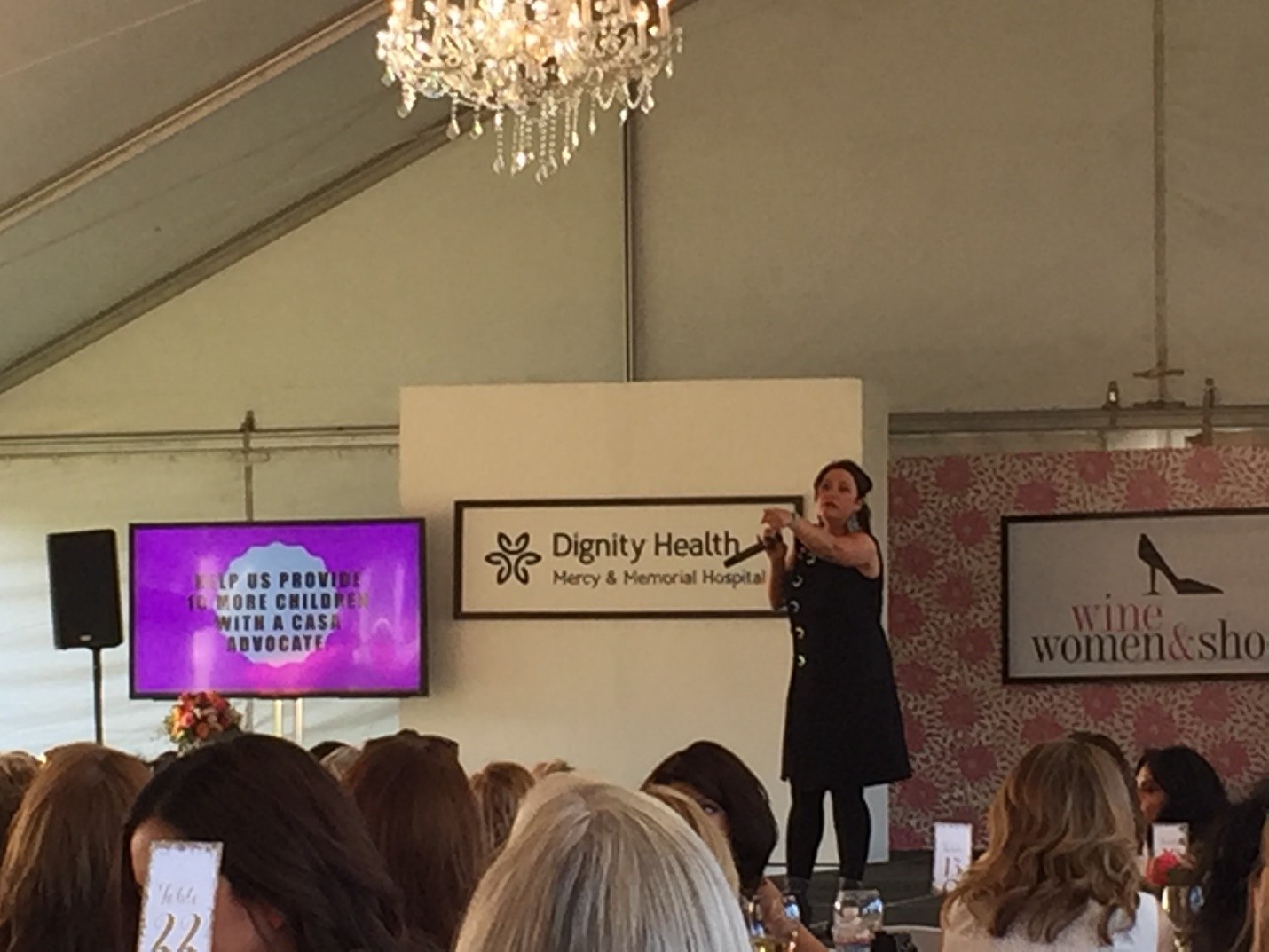 October 15th, 2016 – National Alliance on Mental Illness (NAMI) of Kern County's 2016 NAMIWalks
On Saturday, October 15th ARRC Technology was a part the National Alliance on Mental Illness (NAMI) of Kern County's 2016 NAMIWalks. One of NAMI's main focus is to break the stigma that surrounds mental illness. They offer support groups for individuals that have been diagnosed with a mental illness and for their family members. Often times an individual cannot bear the weight that their mental illness causes them so they take their own life; NAMI offers support for the family members they leave behind with their Survivors Support group. They also work closely with the police departments to train officers on how to recognize and handle a situation involving an individual suffering from a mental illness.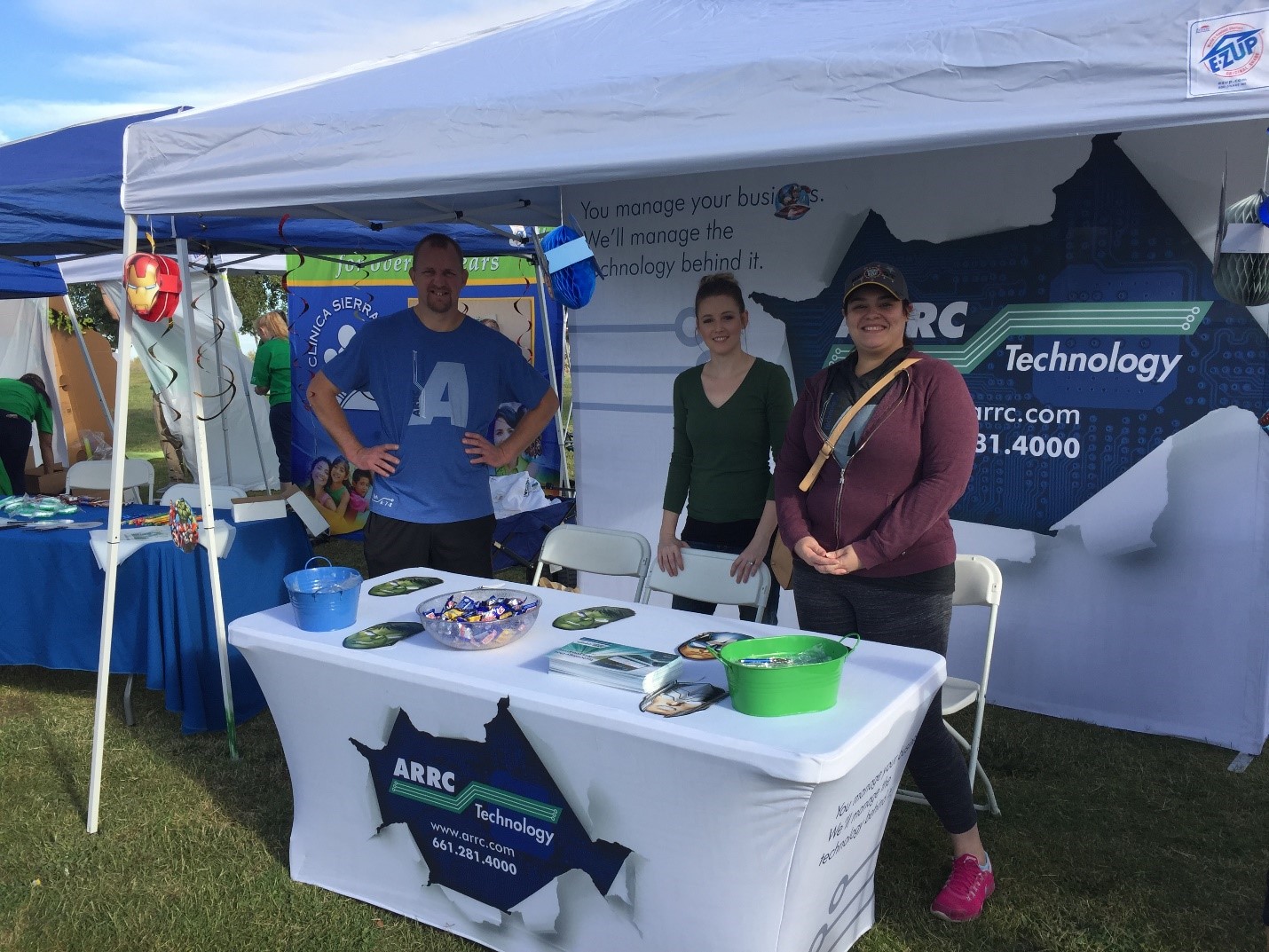 October 27th, 2016 – Greater Bakersfield Chamber of Commerce Business Expo
On October 27th ARRC Technology had an exhibitor booth at the Greater Bakersfield Chamber of Commerce Business Expo. It was a great night of meeting and interacting with local businesses and members of the community.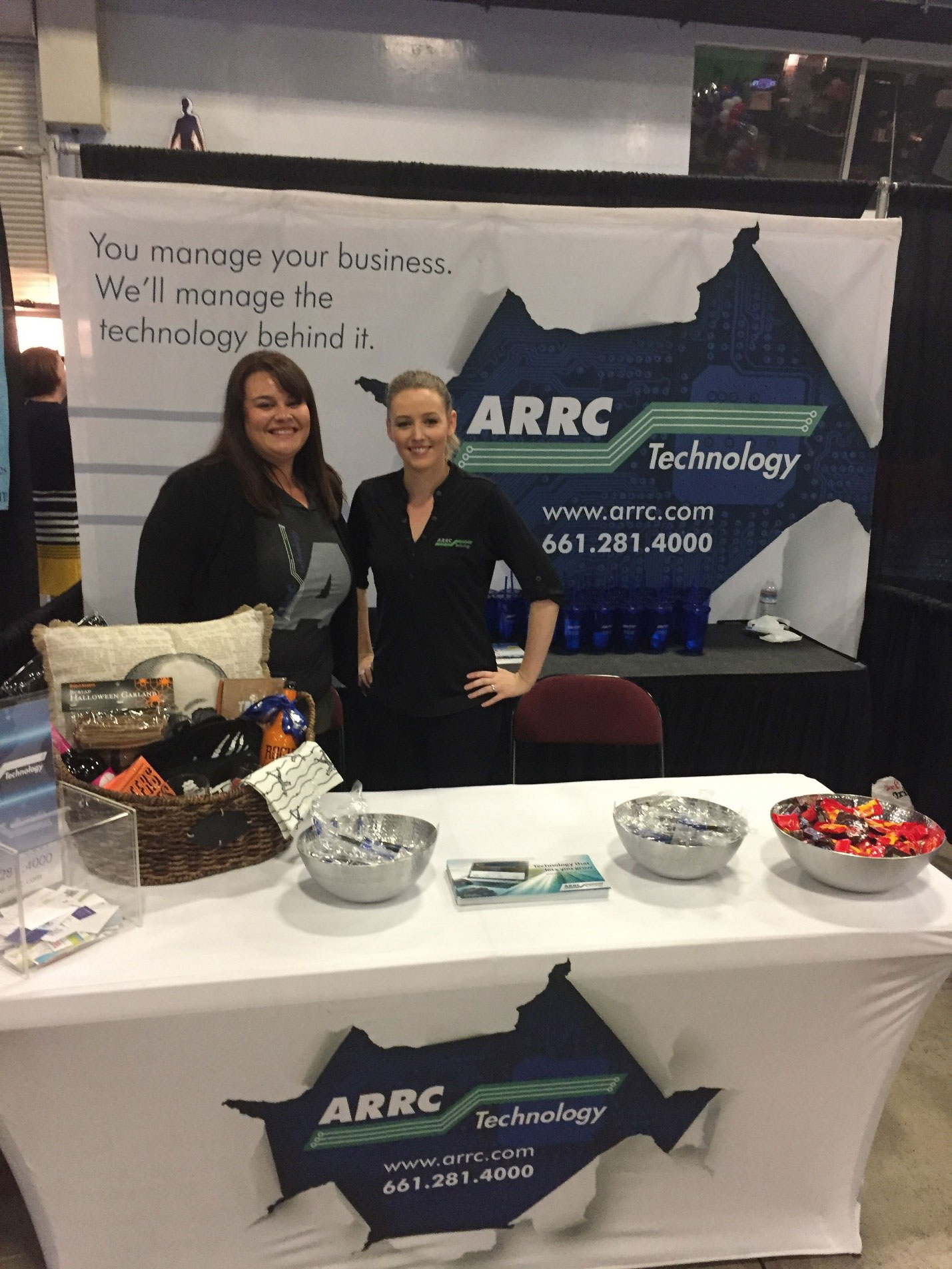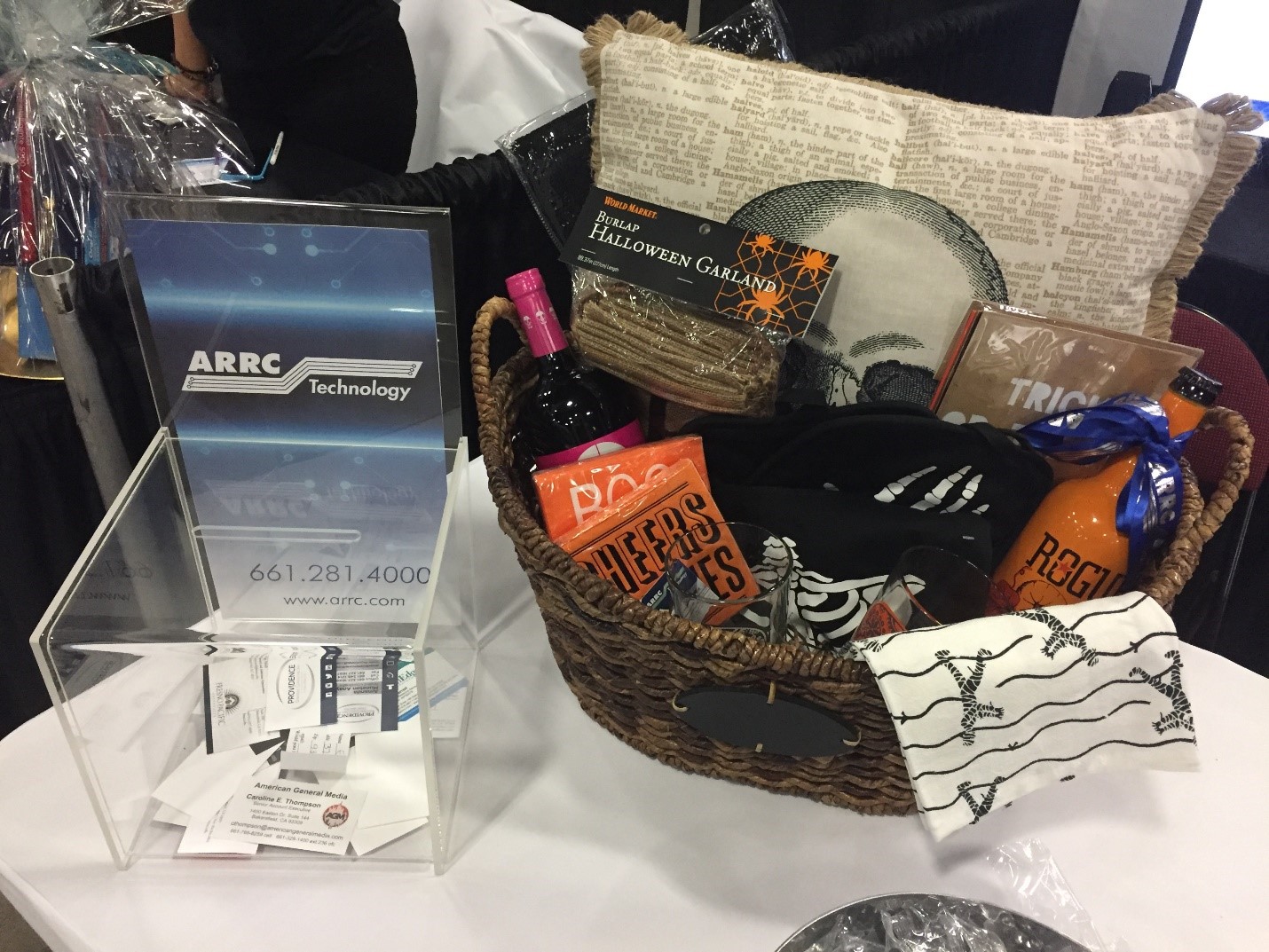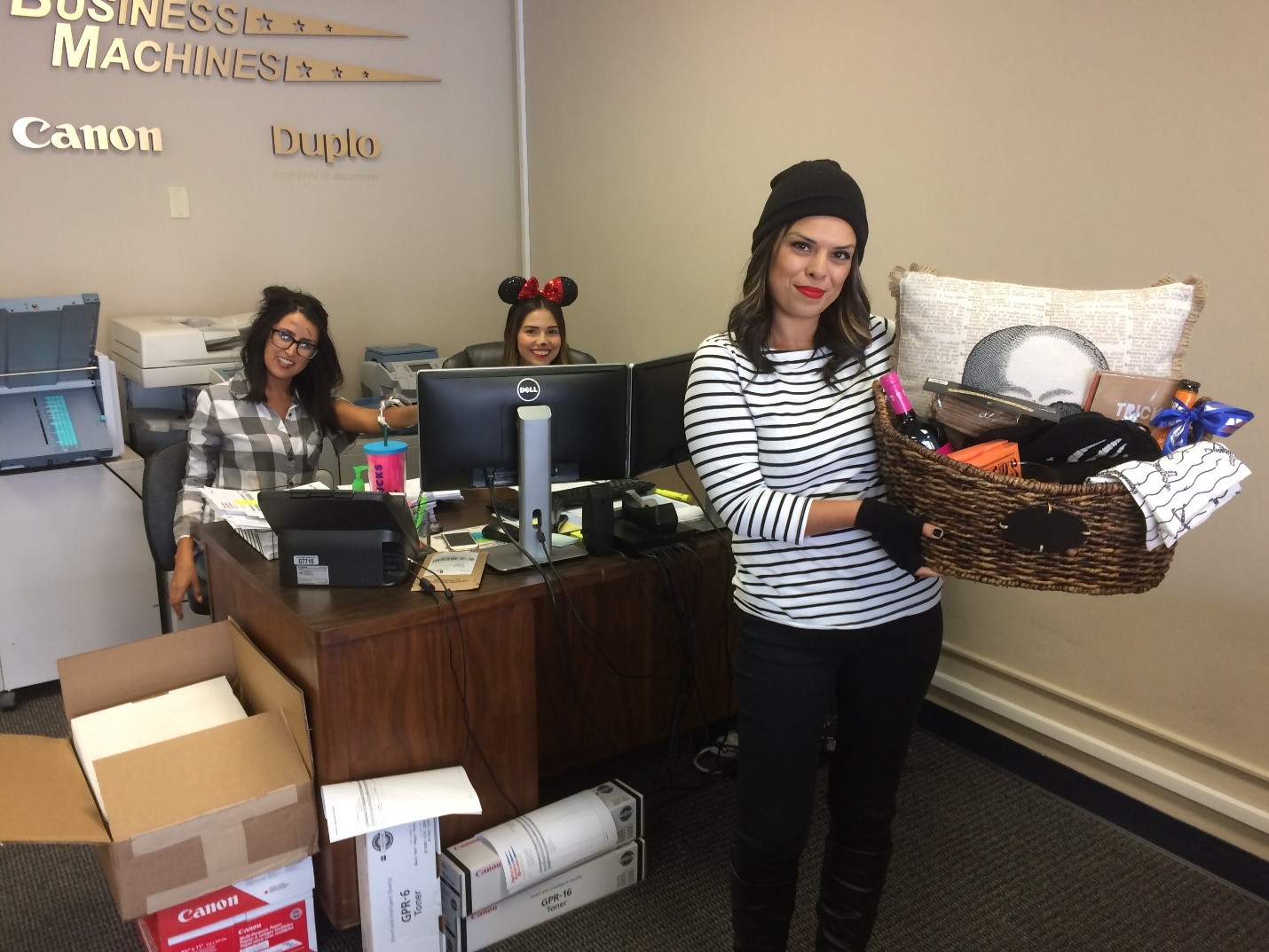 October 29th – Alzheimer's Disease Association of Kern County's (ADAKC's) annual Clay Shoot Tournament
Congratulations to Marisol Cruz from American Business Machines! She won the drawing for our Halloween Party Basket at the Business Expo.
On October 29th ARRC Technology donated an HP Elite Tablet to be auctioned off at the Alzheimer's Disease Association of Kern County's (ADAKC's) annual Clay Shoot Tournament.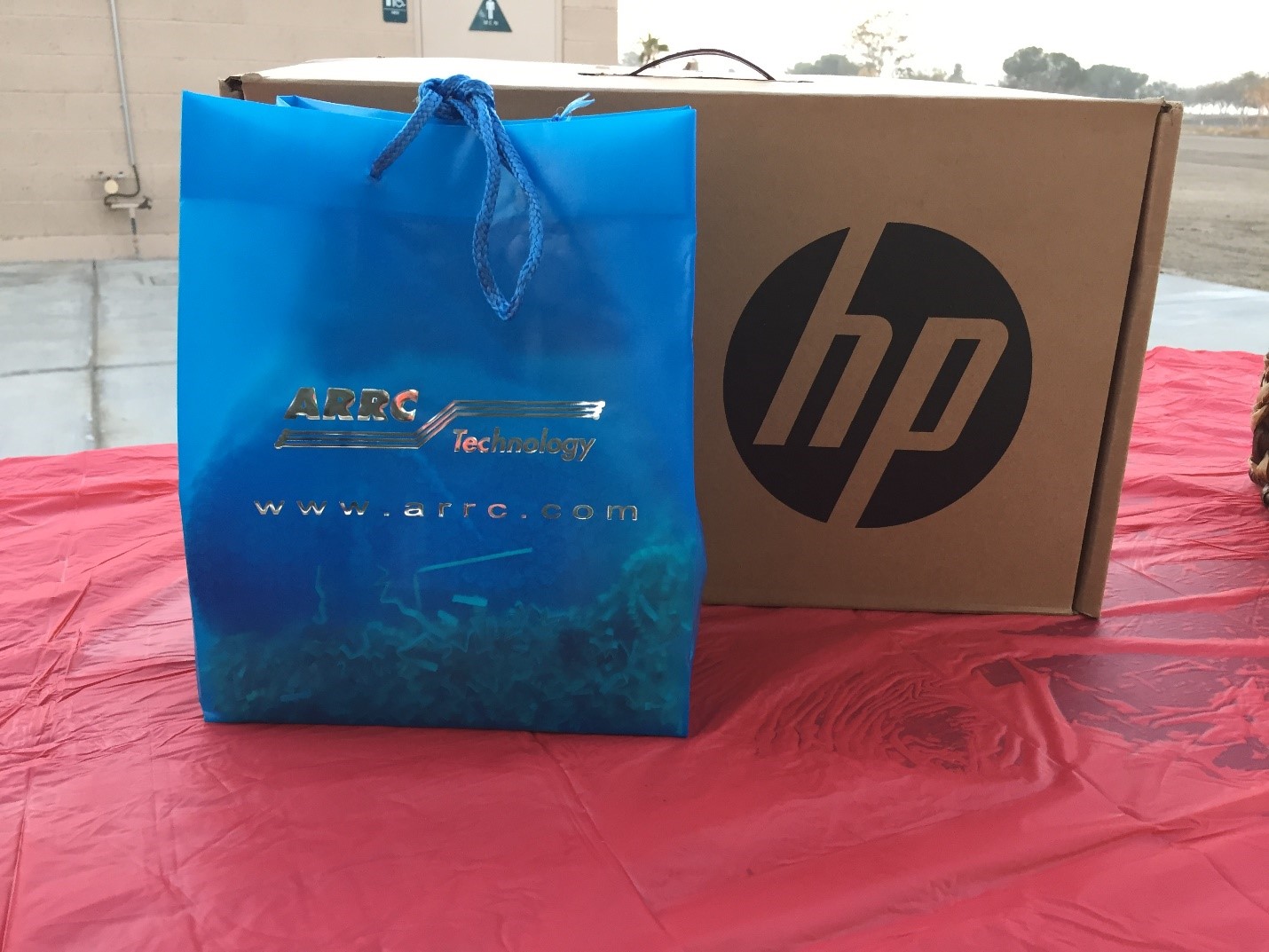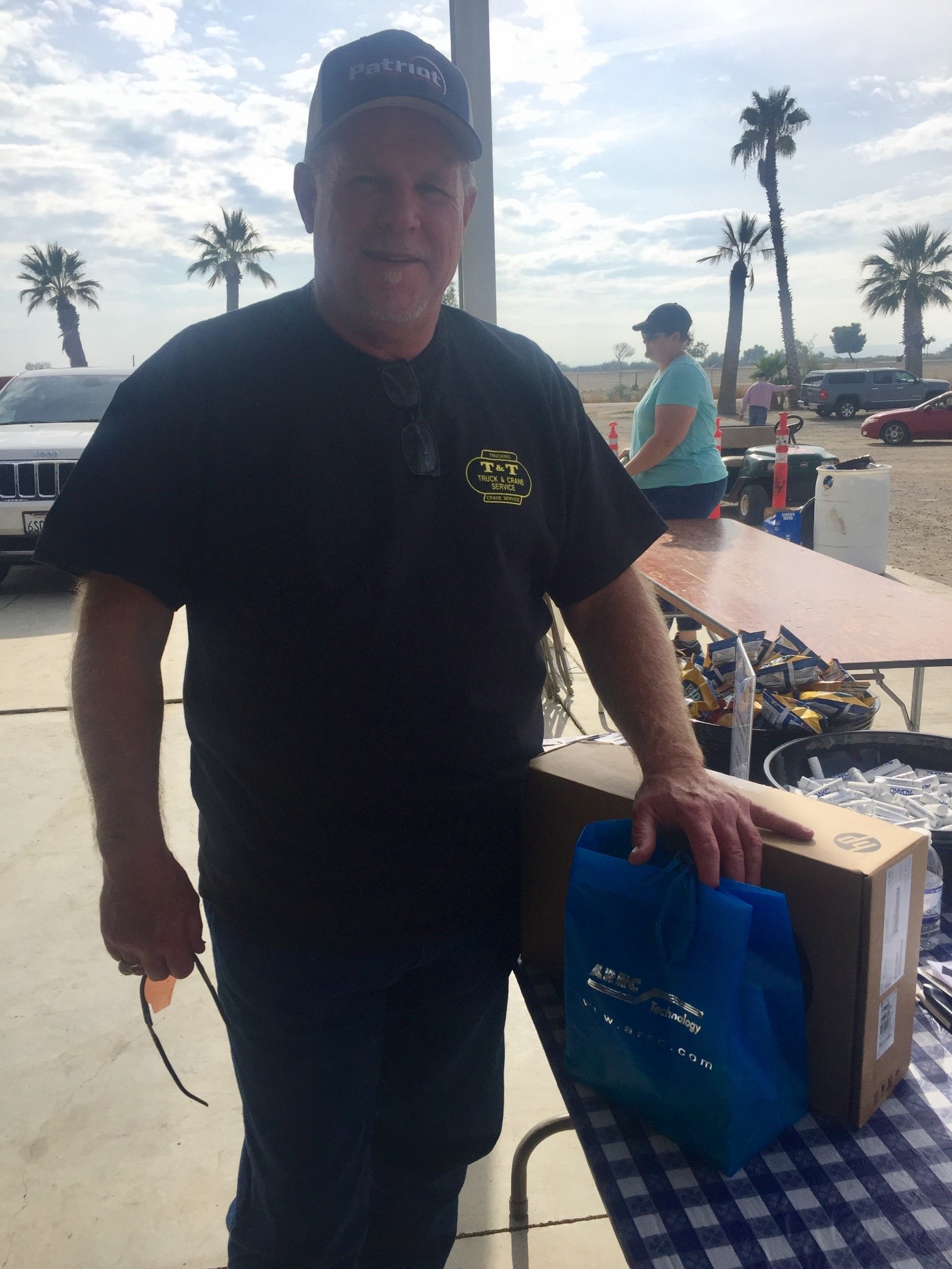 Thank you to everyone that placed a bid at the auction and congratulations to the winner!
On Tuesday, July 26th and Wednesday, July 27th, ARRC Technology, in partnership with Covenant Community Services (Covenant), provided fifteen former foster youth the opportunity to attend a two-day training program called Fostering Fundamentals. During this event, they were trained by ARRC Technology and CharTec employees about the skills necessary to enter and succeed in a professional work environment. At the completion of the program each attendee was able to take home a desktop computer complete with Microsoft Office.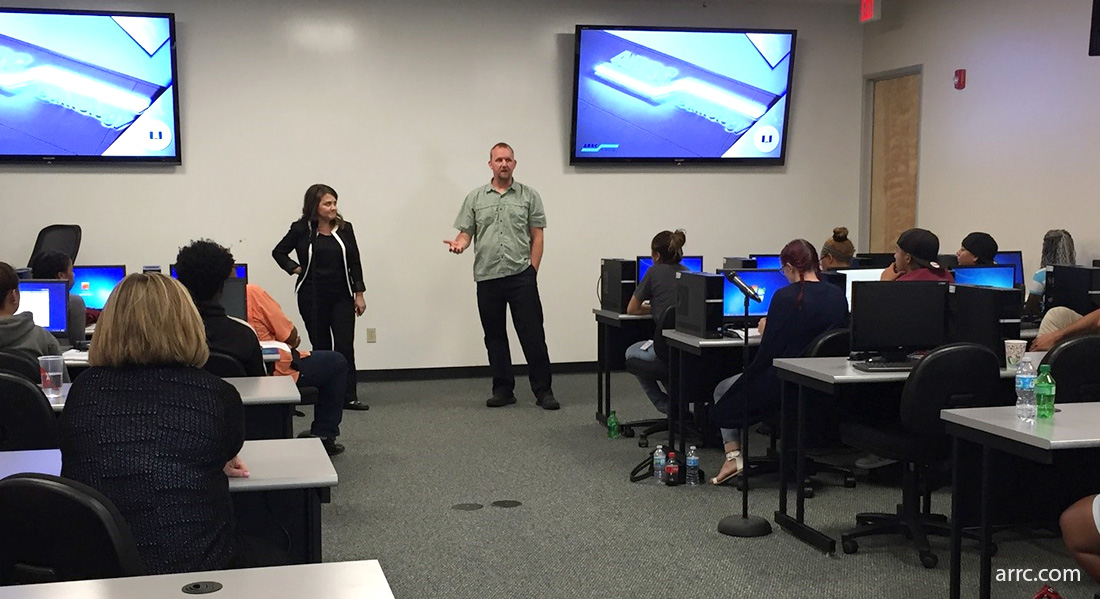 ARRC's COO, Shane Swanson, and CharTec's HR Generalist, Shannon Craig, discuss what they expect from a candidate during the interview process.
"[Covenant and ARRC] have a history that goes back to around 2005, and as of August 1st of 2008 ARRC has provided around $87,000 worth of products and services to Covenant," said Randy Martin, CEO of Covenant. "We literally would not be able to do the stuff we do without the support of ARRC."
Covenant is a nonprofit that serves former foster youth, and their families in Kern County. "Covenant impacts over one hundred 18 to 25-year-olds every day who would not be able to get educational, vocational, mental health, spiritual, and housing without the platforms we use," said Randy. Covenant provides hope through a unique set of services and support that includes coffee shops, mentoring, transitional housing, vocational training, and more.
"The harsh reality is that once they leave high school, they'll want to go to college.  But only 1% will actually graduate," said Randy. So the goal behind Fostering Fundamentals is to encourage these young adults to feel like they have the tools necessary to succeed in college, as well as in the workplace.
"The Fostering Fundamentals experience not only provided a computer and computer education, but a journey of self-discovery and hope. Each participant was encouraged and enabled to embrace their life story for the purpose of finding hope and skills that lead to personal transformation," said Randy. "What a powerful and impacting two days! On behalf of the youth we serve I want to thank the team at ARRC for investing their time, talent and treasure!"
During this event, each young adult attended sessions about what human resource managers and corporate executives look for in candidates, and they had the opportunity to work on their resumes and cover letters in the presence of an HR professional. They were involved in sessions that discussed proper workplace etiquette and communication, the importance of a strong work ethic, organizing their finances and taxes, and applying for financial aid. The computer that each attendee used during the session are the computers they took home with them.  Each computer contained the documents and handouts they were given.
"The purpose of this training was to give these young adults the tools, training, and confidence they need to be successful at whatever it is they decide to do with their lives – whether that means attending college or immediately entering the workforce. ARRC Technology is truly invested in the lives of former foster youth, and our hope is to continue this program every year to reach even more young adults."
Covenant Community Services and Covenant Coffee (covenantcoffee.e-beans.net) is located at 1700 N. Chester Ave., Bakersfield, CA 93301. For more information about Covenant visit covenantcs.net or connect with Covenant on Facebook, facebook.com/covenantcs.
Be sure to follow this link (http://www.turnto23.com/news/local-news/former-foster-youth-attend-a-two-day-educational-program-on-succeeding-in-the-professional-world) to see the segment 23ABC put together to showcase Fostering Fundamentals.
Whether it's for fishing, water sports, or relaxation, boating is such an integral part of many people's lives, especially in California. "California is so diverse in its recreation. When it gets warm it's time to go boating. When it snows it's time to go skiing," said Mark Galey of Galey's Marine Supply, and because California's weather can change at a drop of a hat, "we have to be here and be ready for when the customers are ready" and Galey's Marine Supply has been here and ready for 78 years.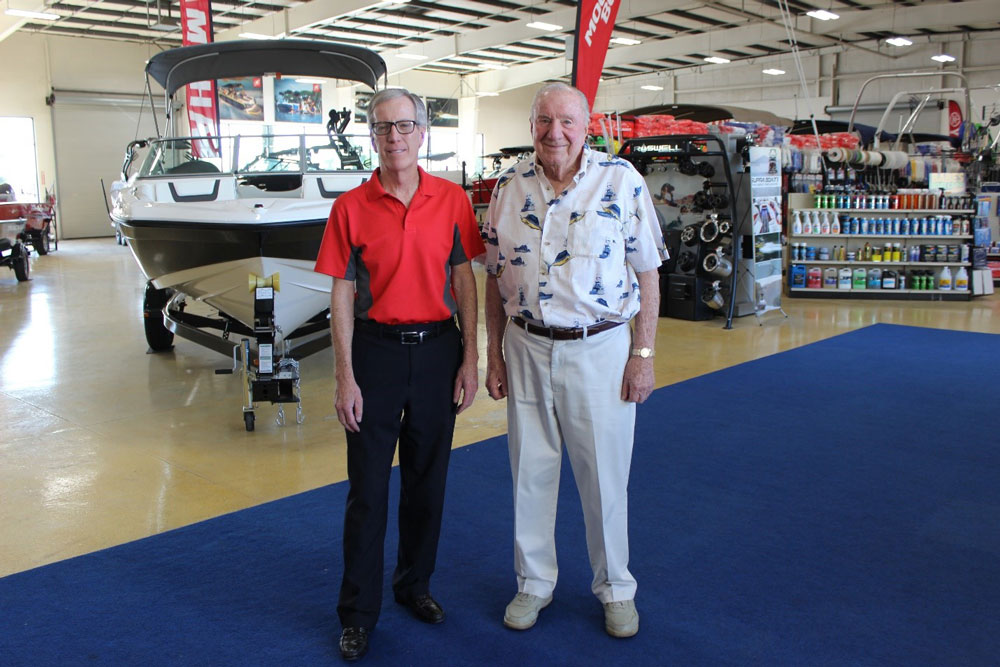 (Mark and Don Galey)
"California is so diverse in its recreation. When it gets warm it's time to go boating. When it snows it's time to go skiing,"
Mark Galey's grandparents started off selling appliances, they then moved on to motorcycles, which ultimately led to them selling boats in 1936. In 1938, Mark's grandfather opened Galey's Marine Supply, which primarily sells boats for lake recreation. Galey's has continuously been ran as a family business; In the late 1950's Mark's father, Don Galey, bought Galey's Marine Supply after graduating college and ran the business up until a few years ago. However, he is still greatly involved in the business. Today, Mark runs the day-to-day operations of Galey's Marine Supply with help from his two nephews, Jeff and Steve.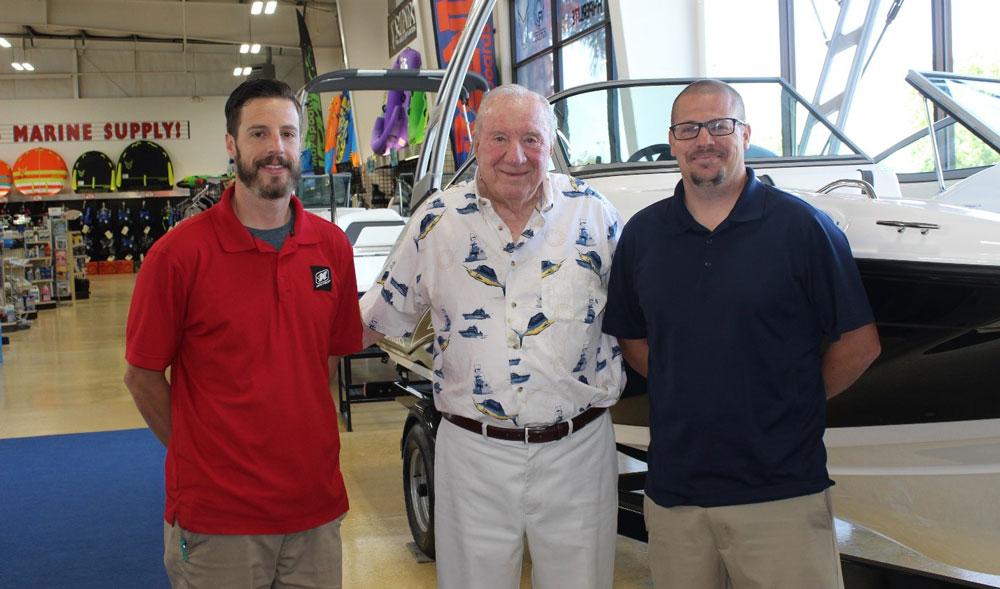 (Don Galey with his grandsons, Steve and Jeff Pinheiro)
"[Galey's] has grown with the community, but I think the true accomplishment is the level of customer service and satisfaction that we try to provide," said Mark. Galey's team members are extremely knowledgeable about all the products they sell. "All of our technicians go to school every year," said Galey. Some technicians will take 5-day courses, while some will take 10 to 15-day courses. "Along with online courses that they have to take to maintain their credentials."
Galey's strives to continuously evolve their product inventory to meet what their customers are looking for and in order to do this they retain a close relationship with manufacturers. "Steve is very much into water sports so he goes out to [the manufacture's] testing area in Washington once a year, where they show their new [products] to gain opinions on the design, customer appeal, and performance. He's very much involved," said Galey.
Galey's Marine Supply is located at 2720 Auto Mall Dr., Bakersfield, CA 93313. Give them a call when you are ready to have some fun on the lake, 661-327-5711.