You can have every piece of security hardware in the books: firewall, backup disaster recovery device, anti-virus; but your employees will still be the biggest vulnerability in your organization when it comes to phishing attacks. How do you mitigate as much risk as possible?
Create and Strictly Enforce a Password Policy: Passwords should be complex, randomly generated, and replaced regularly. In order to test the strength of your password go to this site. (This is a perfectly safe service sponsored by a password protection platform that tells you how long it would take a hacker to decode your password.) When creating a password policy, bear in mind that the most prevalent attacks are Dictionary attacks. Most people utilize real words for their passwords. Hackers will typically try all words before trying a brute force attack. Instead of words, use a combination of letters, numbers, and symbols. The longer the password, the stronger it is. While it's difficult to remember passwords across different platforms, try not to repeat passwords. This will protect all other accounts in the event of a breach on one of your accounts.
Train and Test Your Employees Regularly: Educate your employees on how they can spot a phishing attack. Then, utilize penetration testing (a safe phishing attack orchestrated by your IT company to see how employees respond) to see how well they do. If employees fall for phishing attempts, send them through training again. We recommend doing this on a quarterly basis to ensure that your employees stay on their toes, and you always provide education on the latest attacks.
Create a Bring Your Own Device Policy and Protect all Mobile Phones: You can safeguard as much as humanly possible on your network, but your employees are all walking in with a cell phone. Are they allowed to get emails on these phones? What about gaining access to the network remotely? Cell phones create a big black hole in security without proper mobile device management and mobile security.
Perform Software Updates Regularly: Make sure that your software is up-to-date with all the latest security patches. Holding off on updates means that you're leaving yourself open to vulnerabilities that have been discovered and addressed.
Invest in Security: Security is not something for cost savings. Home-based hardware is not sufficient, and you at the very least need a quality firewall and backup device. Invest in your employee's training, ongoing security updates, and maintaining a full crisis/breach plan.
There are two things that aren't going away in any business, employees and security threats. Make sure that you've taken care of everything you can to avoid falling victim.
Siri may be just a phrase away, but you need a reliable application when it comes to your busy schedule and everyday to-do list. Stay organized every hour of the day with an assistant that lives on your smart device, keeping you virtually prepared for whatever the day throws at you. Below are six of the most raved-about personal assistant apps.
Google Now
Before your day even begins, know the weather forecast, the traffic conditions on your commute, new Spotify playlists you'll love, the calories you need to burn from yesterday's late-night snack, breaking news and the groceries that need to be ordered. Google Now collects data from your favorite apps and puts them on cards that can be arranged based on relevancy and importance. Keep track of your entire life on one screen, and let Google do the organizing.
Wunderlist
Wunderlist is the ultimate checklist app—where you can set reminders, share lists for team collaboration and set due dates. Folders and hashtags allow for easy organization of all your to-dos, and commenting abilities mean less questions and more doing. Don't let a long to-do list overwhelm you ever again.
Quip
A list app that fosters collaboration, Quip combines creation with communication to get even the most difficult tasks done. Create checklists and chats that your entire team can access, eliminating the back-and-forth emails and multiple documents. Edit documents within the app and chat about specific parts of the document to ensure everyone's on the same page. Miscommunication will be just a thing of the past with Quip.
Speaktoit
Literally a virtual assistant, Speaktoit will perform tasks, answer questions, send you notifications and more using its own API language that makes communicating to it efficient and fun. Speaktoit remembers your favorites, understands your voice, and can be customized to respond a certain way. It's Siri on steroids, and it will change the way you get through your day.
24me
24me unites your online life by bringing together your calendar, lists, banks, social networks and more. It puts everything in one organized place so you always know what, when, where and how much life has in store for you each day. Send emails, purchase gifts, pay bills and more from one app, so you can spend time doing what you enjoy.
EasilyDo
Beyond the usual email and calendar organization, EasilyDo is like a personal concierge. Automatically track shipments, get local reservations and recommendations when you travel, organize purchased tickets for events, save email attachments in one place, view your social media accounts in one feed, and more. It's like an app for VIPs only, and you're always on the list.
Regardless of which app you chose to manage your busy personal and professional life, make sure you have some downtime as well. Nothing makes a completed to-do list less effective than the start of a new one. Reward yourself with some time off and take some time to smell the roses.
The cybersecurity you use doesn't just protect you from the latest malware—it's an insurance policy that protects your staff, your clients, and the way you do business. Data breaches are no longer a thing of science fiction movies. They happen all around you. Breaches are a costly nightmare that can affect your business from every angle, avenue, and outlet.
Even if your company has gone years without a breach, don't let that false sense of security put you at risk. All it means is that your current security investments have paid off and you've thwarted irreparable business heartache so far.
Below are three aspects of your business your security measures are keeping alive and well. Use them as incentive to either continue your proper security methods or spur you into investing your time and money into an efficient cybersecurity plan.
Your Reputation
When it comes to your reputation, you are what you breach. And if you've been known for breaching a little here and breaching a little there, then chances are your potential clients aren't as 'potential' as you think they are. As soon as your partners or clients sense security concerns with your business, they'll start sniffing around for newer, safer outlets.
And once your reputation has been damaged, it's incredibly difficult to recover, especially with the online rating community. It's common to quickly Google a business and judge them based on their Google ratings, so make sure a data breach doesn't create negative ripples. By keeping on top of your cybersecurity measures, you'll maintain control of your bottom line, the satisfaction of your customers, and your reputation.
Your Clients
How will your clients feel about you and your business if they feel their data isn't completely secure? The last thing clients want or need is to have their financial or personal information stolen, kidnapped, or damaged. Lax security measures would mean long-term issues for them and would ultimately create permanent distrust of your business.
Rest assured knowing that effective security measures equate to happy clients and quite possibly, new referrals.
Your Wallet
Your security budget may be large, but it's nothing compared to the mountain of expenses that come with a breach: data loss, angry customers, upset partners, wary employees, and a soiled reputation. So continue to invest in that protection software, actively change company policies, and consistently update your devices because they're saving your wallet from a world of misery and extending your company's lifespan.
Good cybersecurity also protects your data from being held hostage by ransomware, which could also cost you an arm and a leg to recover. Plus, you'd be paying a ransom to criminals, which wouldn't feel good at all.
So keep your security plan active and updated as often as possible.
Believe it or not, Pinterest is rather impressive when it comes to social media. Last year, it was said there were over 110 million monthly active users, and while the majority of users are females, the number of male subscribers is growing rapidly (sometimes doubling from year to year).
On top of that, Pinterest oozes interesting and useful facts and statistics that can help stores and restaurants of all shapes and sizes do more with their products… like that images without faces are 23% more likely to be repinned or that words such as DIY, cup, and recipe are searched for the most.
However, another remarkable aspect of this social media platform is that it's doing some big things when it comes to images, search, and the online world. Pinterest is providing the consumer with more avenues to find what they want, in ways that just… well, make sense.
Here are three new ways Pinterest is changing the world of visual search and will, quite possibly, change the way your business shares products online.
Visual Search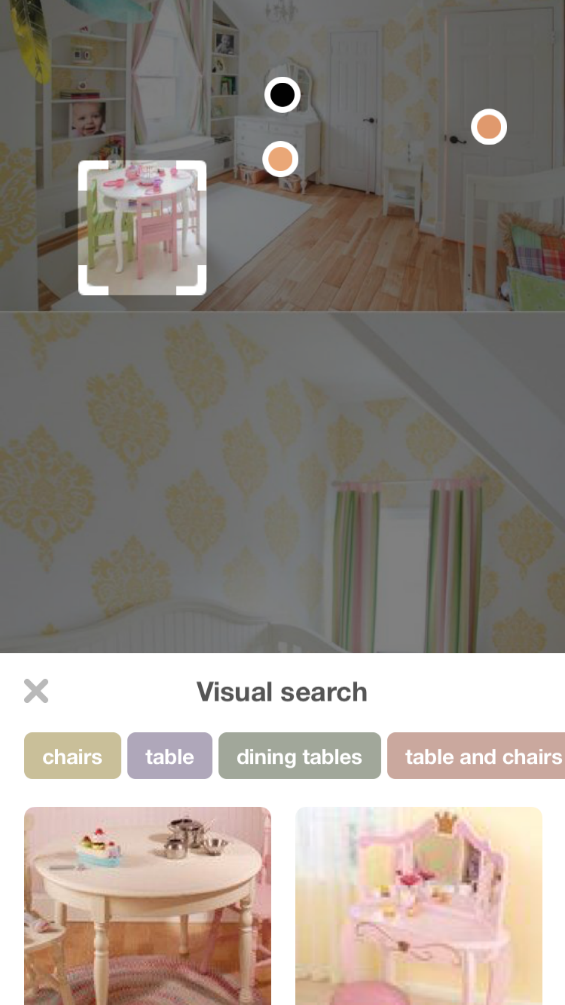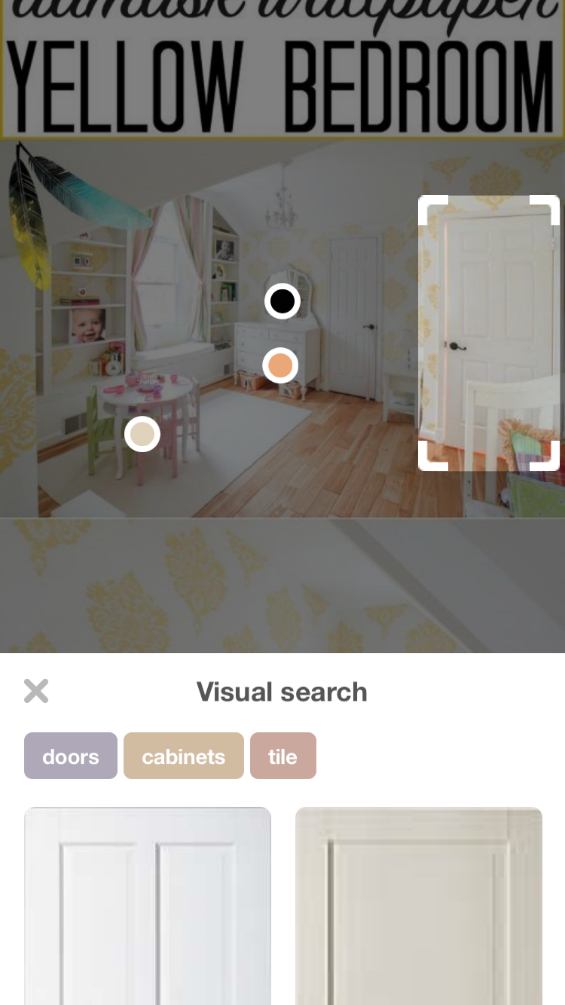 You're looking at an image on Pinterest of a man cooking dinner in a nice kitchen. The Pin is about a specific type of pasta, but you're more interested in something in the background… a forest green farmhouse sink that would go perfectly in your kitchen.
So instead of typing those keywords into the search bar, tap the magnifying glass at the corner of the screen and then tap the sink. Below the Pin, Pinterest will display images that relate to what you've tapped on. The closer you zoom into the object, the more specific Pinterest can get. The app can even search patterns and colors if you like.
Pinterest Lens
Ever been at a restaurant and wondered how to make a dish you just ate? Ever been at a party and wanted that really cool shirt that one person was wearing? Ever been at a friend's house and thought that lamp would look really good in your bedroom? Well, thanks to Pinterest, all you have to do to find whatever it is you're looking for is take a picture of it.
Take the shot and Pinterest will search for like-images. It will narrow down the search for you, with no keywords necessary. In other words, it takes the guessing game out of search.
At the moment, this search feature isn't available to everyone yet, but once it is, it will completely change the way people look for things.
Instant Ideas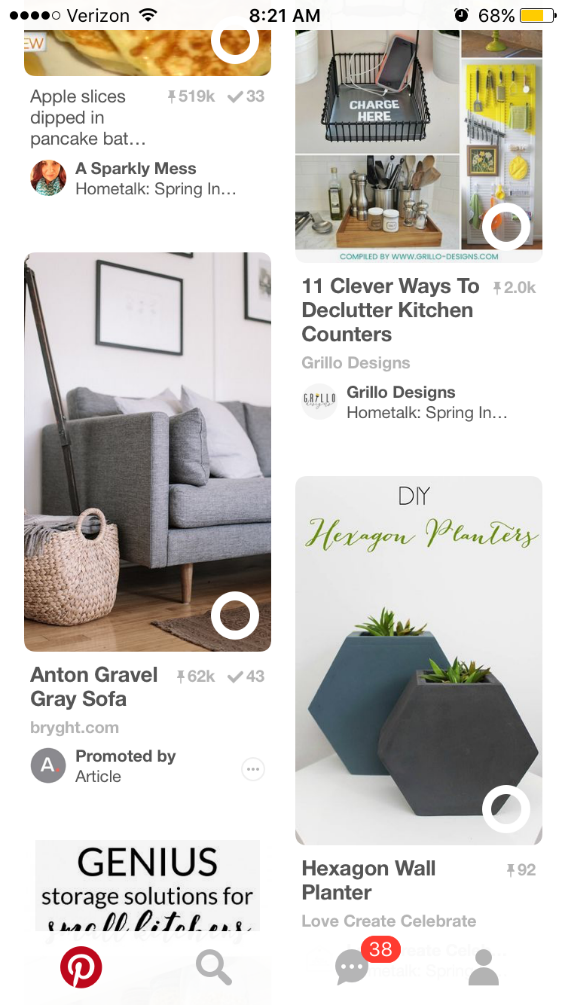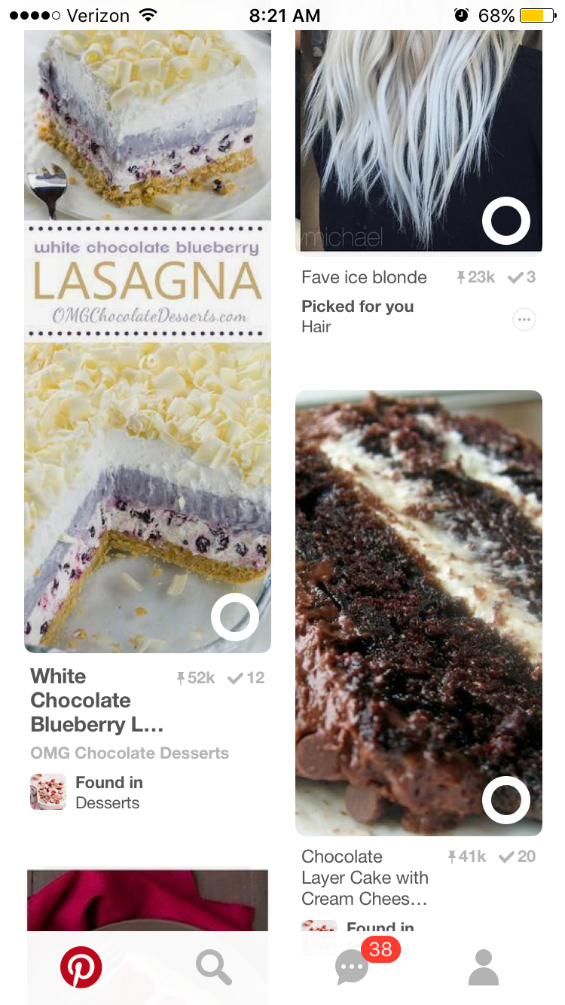 If you're scrolling through your Pinterest feed and find something you want to see more of, you can tap on the white circle at the bottom left corner of the Pin. Do this and Pinterest will search for Instant Ideas. Pinterest says it's "like you're instantly reshaping your feed around whatever catches your eye, all without losing your spot."
Basically, this feature makes Pinterest a thousand times more user-friendly. Search for things quickly, accurately, and in the way you want to search for things… by tapping.
It seems like a new app hits the market every other day, and it can be easy to feel inundated by the sheer number of apps for download. However, while finding a good app can feel a whole lot like finding a needle in a haystack, it can sometimes be worth the back-breaking, headache-inducing search to find it.
But luckily for you, that back-breaking, headache-inducing search has already been done for you. Here are 5 good apps to consider the next time you find yourself looking for an app.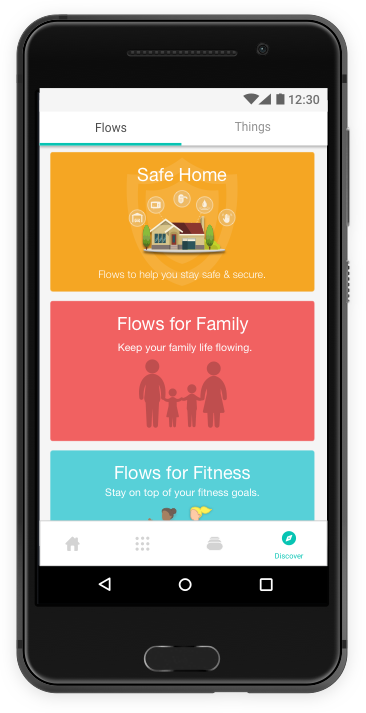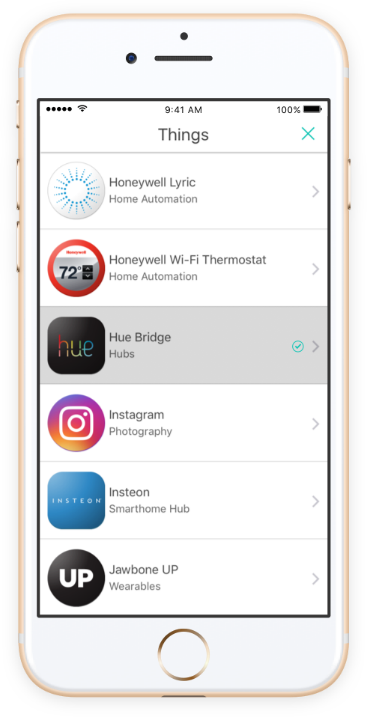 This app strings together all your "things" to help you better manage your life. With Stringify, you can create custom flows for you and your family that will initiate multiple actions at once. For example, when you wake up, you could say "Good Morning" to Alexa and that phrase would turn on the TV and turn up the temperature. But that's not all you can do with Stringify. This app also works as an all-in-on smart thing remote. In other words, you could adjust the lights, track your fitness, and manage your Twitter feed from the Stringify app.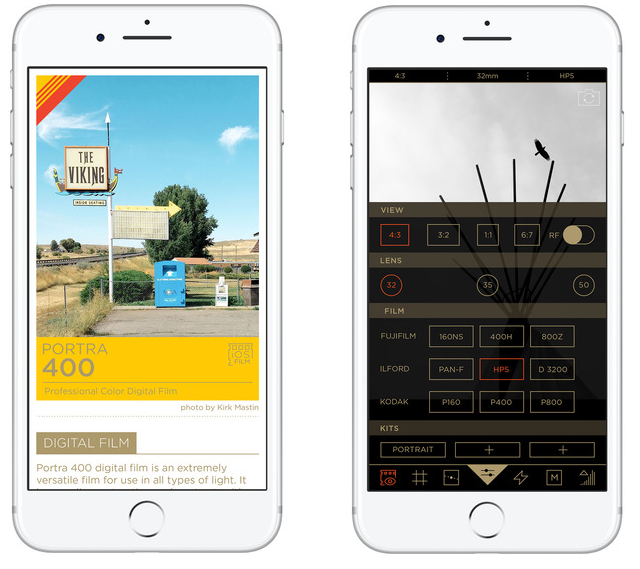 Interested in learning more about the differences in traditional film? Or maybe you're just looking to improve the quality of your images? Either way, Filmborn, an old-school take on the modern photo app, can do both. Adjust your camera to take photos based on view, lens, and type of film, and as a result, you can become more familiar with classic film looks. Then, when you're finished snapping, use advanced editing controls to create more professional photos.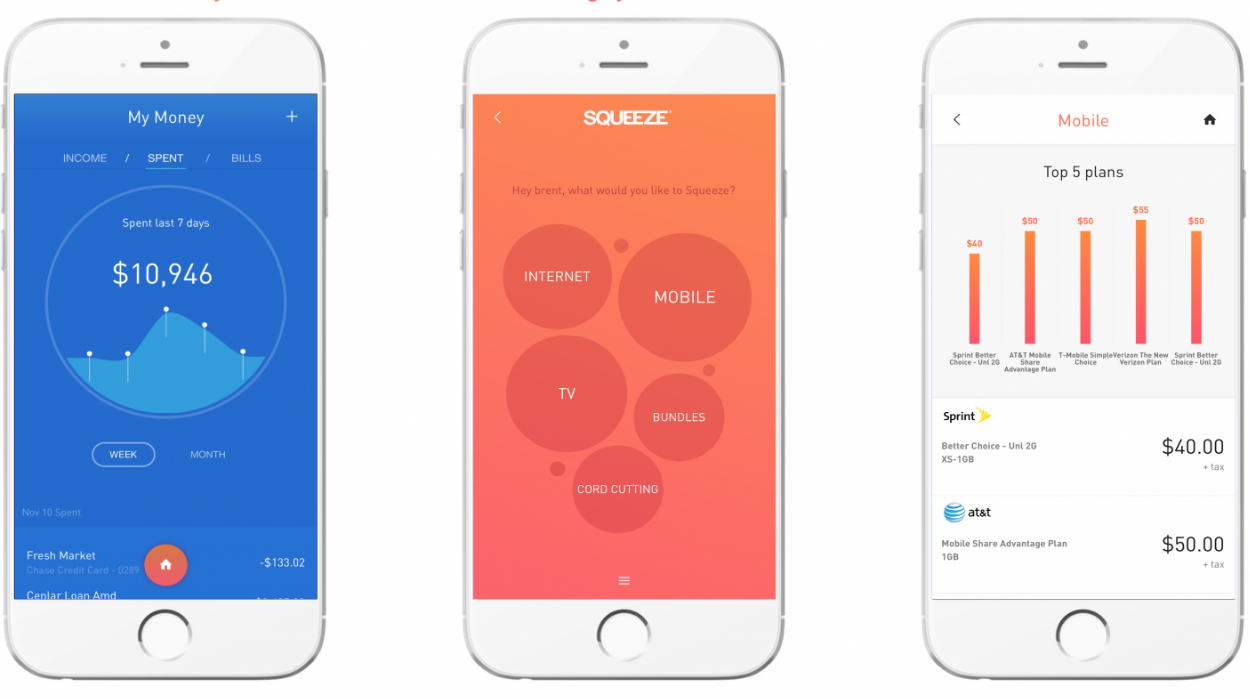 Managing your finances can be very high on the list of things you don't want to do. But thanks to Squeeze, tracking your bills and spending habits is much simpler than it ever has been. Connect your accounts and aesthetically-pleasing graphs will provide you with a quick visual of how much you've spent, where your money is going, and how you compare to previous months. Squeeze will even give you insights into how to save money, decrease your bills, and spend less.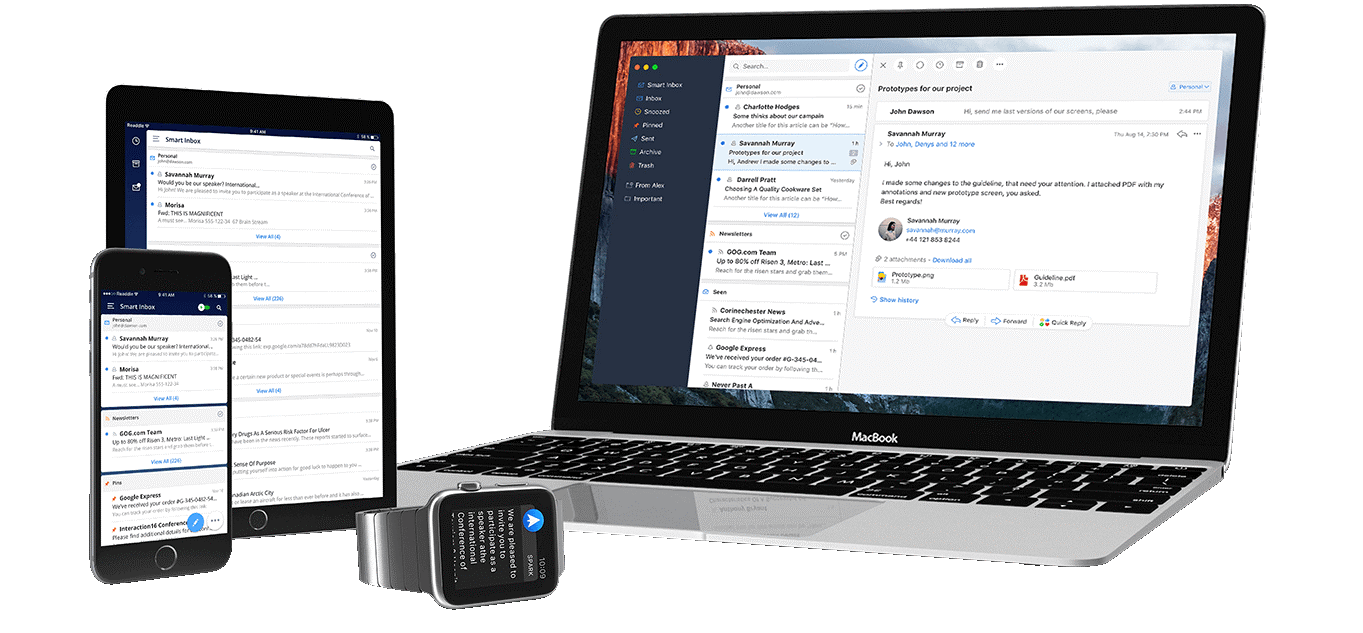 Next to managing your finances, managing that inbox of yours is yet another thing that's pretty high on the list of things you don't want to do. However, Spark is an intelligent email app that changes the way you interact with your inbox. View all the most important emails at the top of your inbox, customize swiping functions to easily archive and delete emails, and quick-reply to incoming emails with one-tap responses.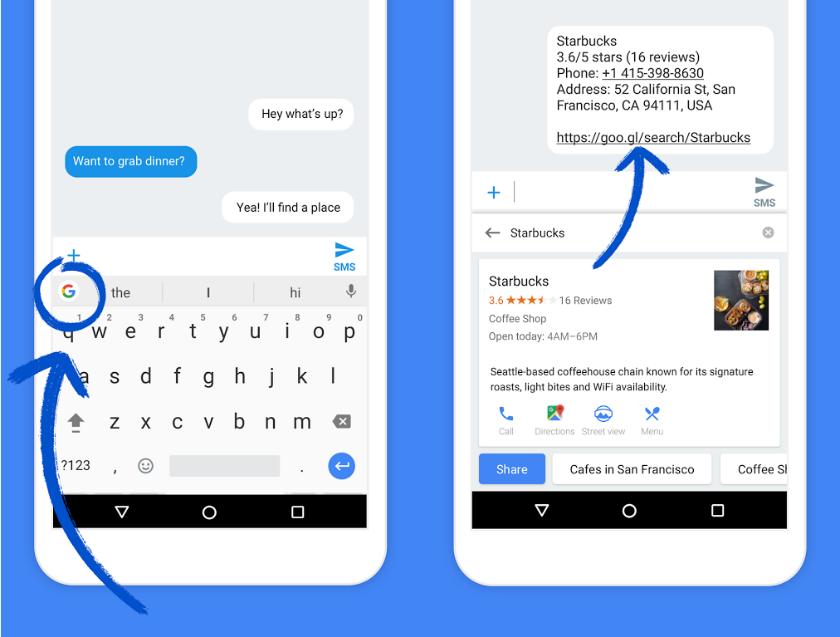 How many times have you found yourself in the middle of a text needing to Google something? When this happens, you have to jump from one app to another, and while this process isn't difficult, it is annoying. Gboard is a keyboard app that makes this process a little less annoying. Benefit from all the traditional features of a modern keyboard app – like voice-to-text and glide typing – but receive the added benefit of integrated search capabilities. Hit the Google icon on the top right of the Gboard keyboard and search for information directly within your text message.