We've all been there before… in the moment, experiencing life to its fullest, about to snap a photo, and then… there's this.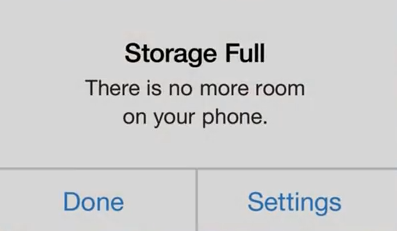 And out of all the selfies in the world, this was the selfie. The one selfie that would have topped all selfies ever – past, present, and future. But, alas, your phone has eaten its very last photo. And it won't be consuming anymore until you widen its belt a little… but, unfortunately, by the time you do that, your moment will be gone. Sucks for you.
Thankfully, though, there's a solution to your little storage problem. And unlike most solutions out there, it's a simple one. One that actually works. And one that's completely, entirely, and utterly free.
(Gasp)
Introducing the new and improved Google Photos.
This app is like the Holy Grail of photo apps. Free storage. Automatic organization. Instant uploads. Easy searching. And simplified space-savings. Enough said, right?
Once you download Google Photos, all you have to do is get familiar with your settings. Photos will automatically upload into the app, and you can access your photos from any connected device. From here, you will have the option to edit, delete, or organize recent images. If you do delete a photo and decide you want it back, that's an option, too. You can recover deleted photos within a 60-day period. You just have to tap the Restore icon.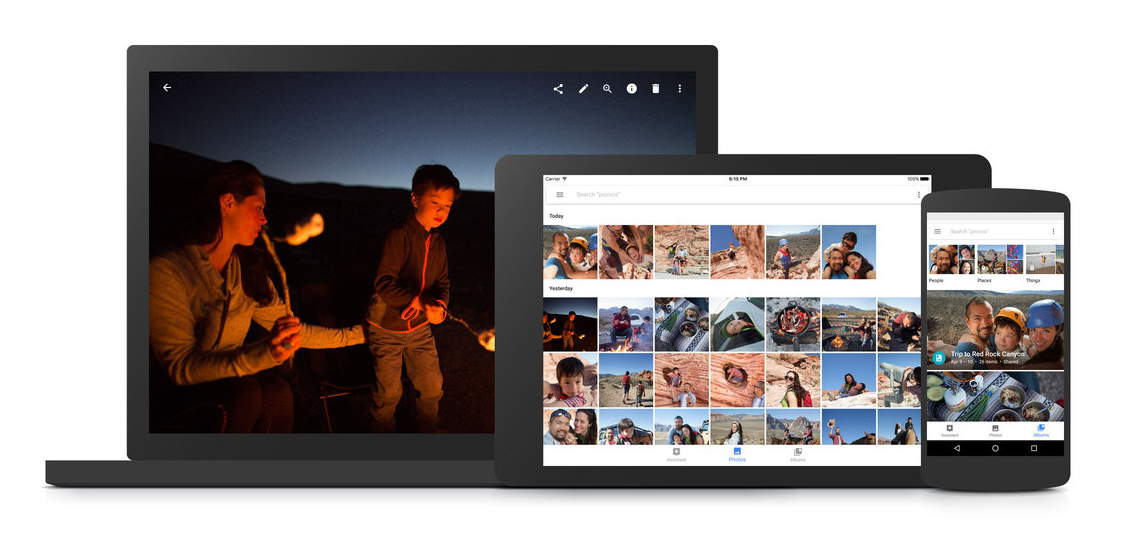 On top of that, Google Photos can also help you save space. In the settings tab of the app, tap on Manage Device Storage and the app will help you get rid of duplicates and delete photos that are already safely backed up to the cloud.
But that's not all Google Photos is good for. This app makes it super easy to search for photos. So forget what it was like to search through thousands of photos to find that one picture of that one person from that one time.

On the search bar within the app, you can search for a word – like dog – and find all the photos with a dog in it. Or you can tap on one of the faces that appear directly below the search bar. These faces automatically populate (no need for tagging) and accumulate all the photos that you have of your mom, best friend, or that one person you keep running into at the bar. You can also search by type of media (photo, video, animation, etc.), location, or date.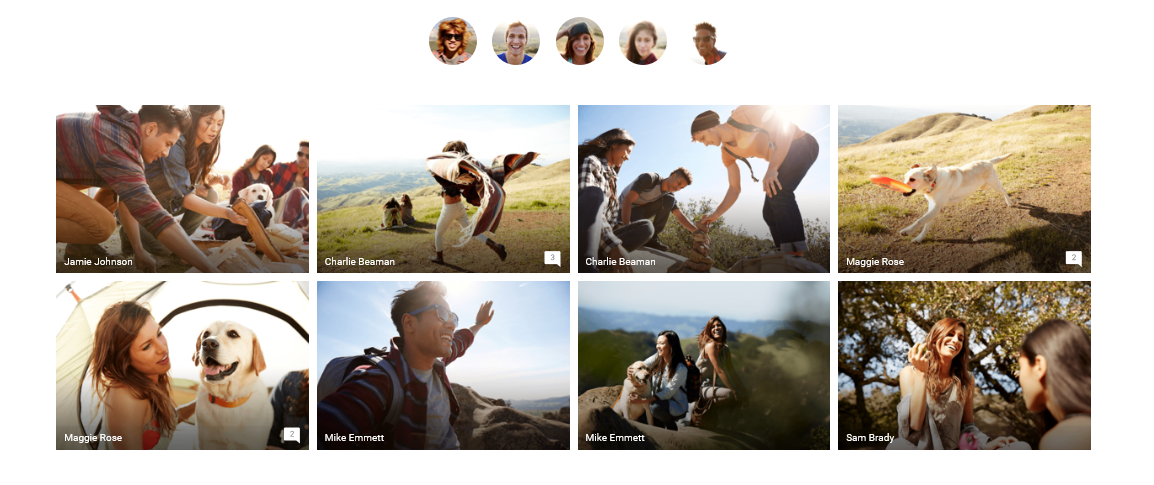 Tapping, zooming, and pinching allow you to easily navigate through this app. Tap to open a photo, zoom to look at it in closer detail, pinch to un-zoom, and pinch again to close the photo. Pinch to narrow down your photos by the day, pinch again to see your photos by the month, and pinch again to see all 12 months of the year.
Google Photos is free to download and free to use, and it's available on both Apple and Android devices.