For years, Andrae Gonzales has played an active and consistent role in his community. Since 2010, he has been the executive director for Stewards Inc., a non-profit organization that manages the financial wellbeing of elderly and disabled individuals, and he is currently a board member of the Bakersfield City School District.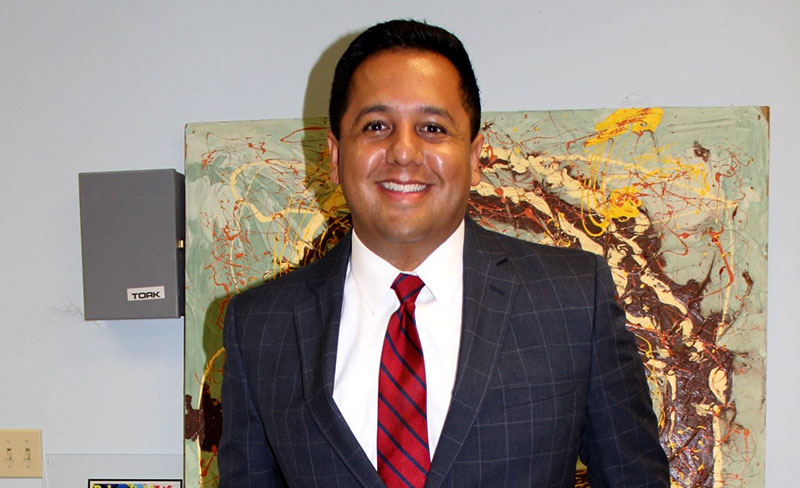 (Andrae Gonzales)
"All throughout my life I believed in community service, and [I] was brought up to believe that it is important to not only work on yourself and make sure that you have opportunities to succeed, but also […] to provide opportunities for other people to succeed as well," said Gonzales. "[I] really fell in love with the idea of community development [and with] the idea of moving neighborhoods that are underserved [and] high poverty, and moving them into neighborhoods that are vibrant – where people are safe, healthy, and full of opportunity. And instead of always providing immediate relief to people, [I want to build] a model where people can actually build on their assets."
Gonzales was born and raised in Bakersfield and primarily grew up on the east side. After graduating from UC Berkley in 2005, he knew he wanted to be in a role that would allow him to better his community. "I decided, where else would be a better place than here in Bakersfield where I grew up?" said Gonzales.
In 2010, Gonzales became executive director of Stewards Inc. "[Stewards Inc. is] not only a business, it's a community based organization," said Gonzales. "It's a business where my revenue remains constant, but my expenses continue to increase and somehow I still need to turn a profit in order for us to fulfill our mission. We have a double bottom line. We have to make the income meet the expenses, but we also have the second bottom line which is to make an impact in the community."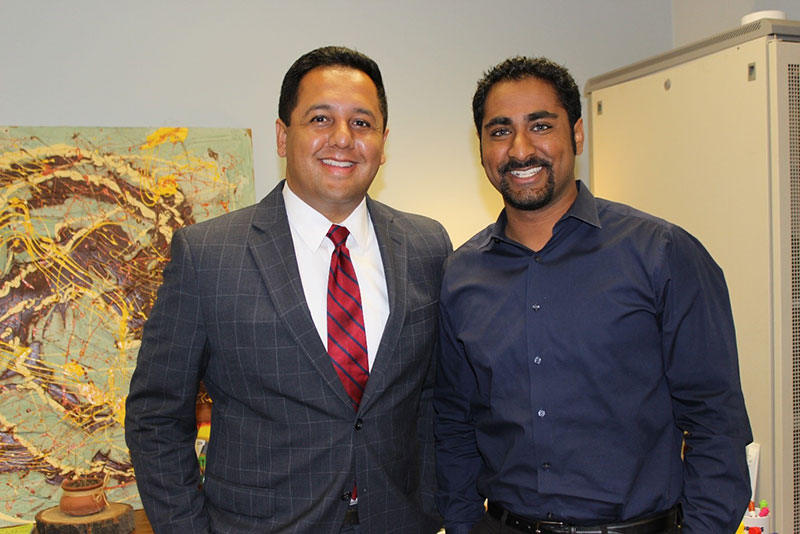 (Stanley and Andrae)
("Andrae genuinely enjoys going out to these events and helping the community," said Stanley Samuel, a corporate account manager with ARRC Technology. "He gets to know these people and they genuinely feel that energy from him. He's the type a person that takes an active role in his community,")
To better the community and the children within it, Gonzales started the Children First Campaign. "There are a lot of different neighborhoods that [have been neglected and] need attention. We need somebody with energy, somebody with presence, and somebody that cares to be there," said Gonzales. Therefore, "We launched an effort to build a pocket park in East Bakersfield. A pocket park is a small park designed to provide green space for families in East Bakersfield. We identified an empty lot [at the corner of Niles and Monterey] that we want to activate into a pocket park."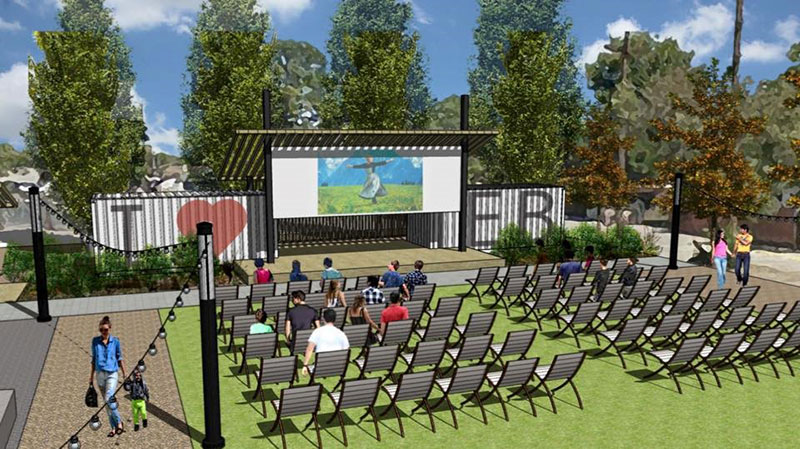 Pocket Park Plan
(East Bakersfield Pocket Park donation information)
The Children First Campaign is still trying to reach the donation goal of $50,000.