What's really neat about the rise of technology and the internet, in general, is that we're given access to a variety of tools. These tools make it possible for people to do things they don't necessarily have the skillset to do.
For example, there are SEO tools that help you compose effective meta descriptions and keywords. And there are social media tools that help you analyze data and manage mentions. So even if you aren't a web developer or copywriter, you can still have an SEO strategy that's on point. And even if you don't have the skills to analyze all the data that comes from LinkedIn, Facebook, and Twitter, you can still be at the top of your social media game.
And now, thanks to Canva, we have a pretty solid tool that helps you create beautiful, share-worthy designs.
Create a Canva account, login, and you'll have the option to decide what type of design you're looking for. Need to share something on social media? Maybe you want to build an infographic? Or perhaps an email header? Whatever it is, Canva probably has an option for it.
Once you select a design option, you can scroll through thousands of available layouts. Here's an example of what type of layouts you might come across.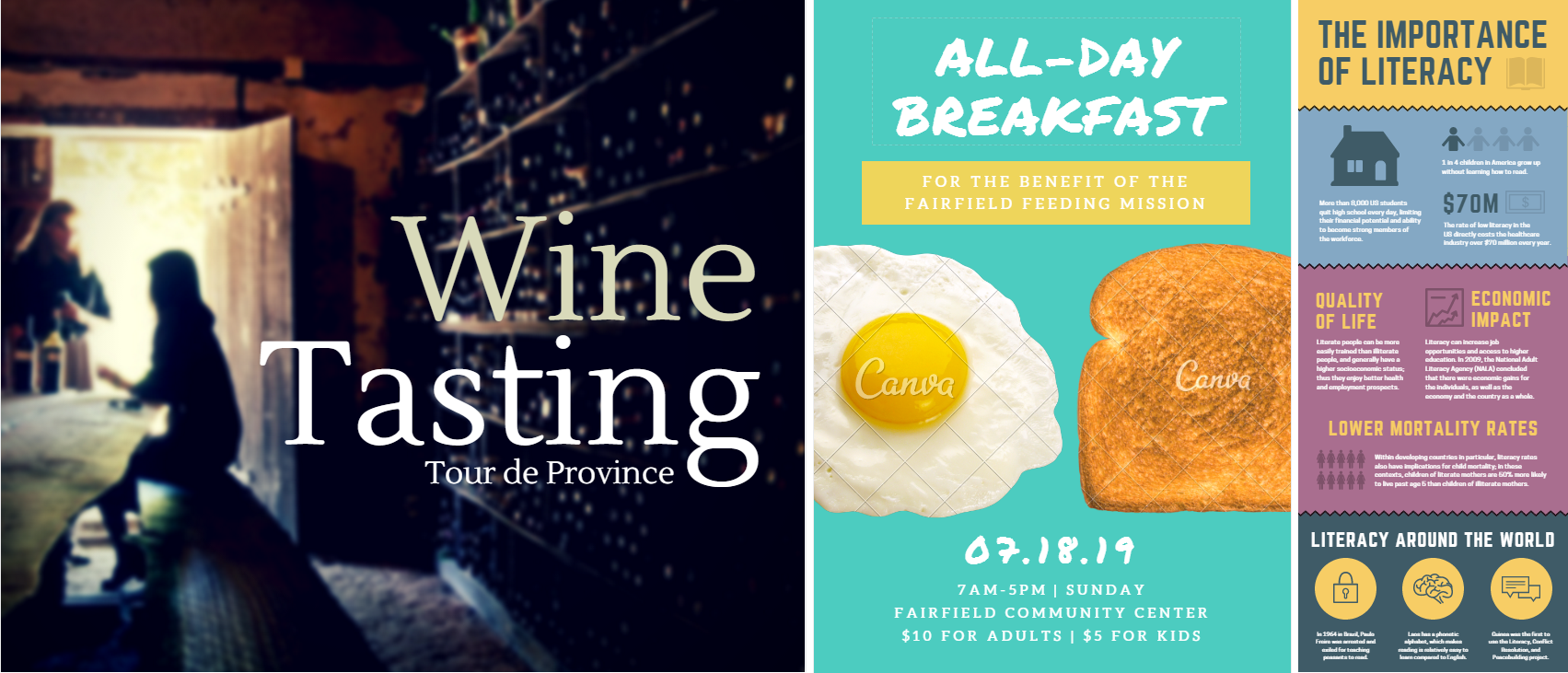 All layouts are entirely customizable. You can change the font style, size, and color; you can transform circles into squares or take them out altogether, and you can switch out any photos or illustrations found within the layout.

Unfortunately, not every option found within Canva is free. Of course, you have the option to pay for a Canva membership, and at that point, you'll have free reign of their features. But if that doesn't seem like a viable route for you, then you can also pay as you go. For example, when you're browsing through the available elements, some will have a price listed next to it. If you want to use it, you can simply add it to your masterpiece and then pay for it when you're ready to download your design.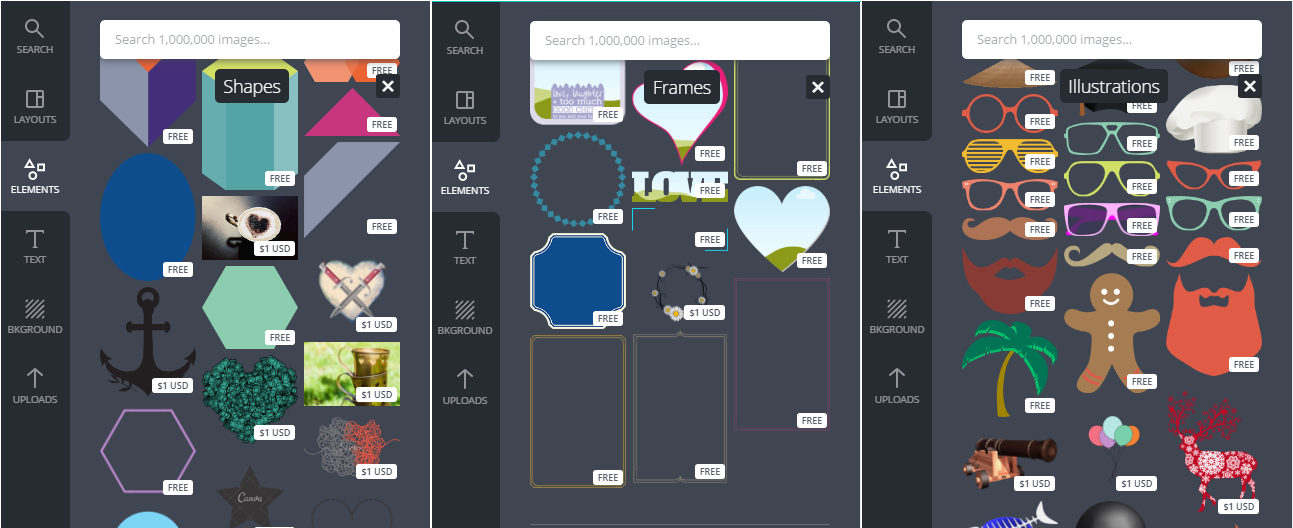 As you can see above, most of their elements are free to use (and the ones that aren't are pretty cheap), So you should be able to get by just fine without paying for anything. Where it does get sort of tricky though, is when you get to the layouts.
If you want to use a paid layout, the pricing will differ based on how many times you plan to use it. For example, the layout picked below costs one dollar to use once. To use it multiple times, you'll be charged $10, and to use it for an extended period, it'll cost you $100.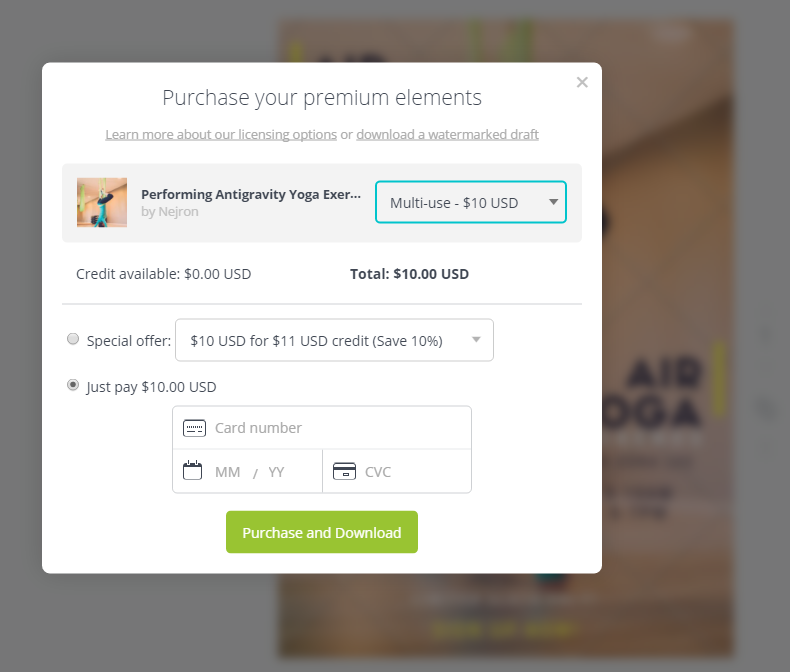 However, when you consider how much a license to Shutterstock would cost you and how much it would cost to hire on a graphic designer, the price to design with Canva doesn't seem too bad. Not even a little bit.