With the iOS 10 update, iPhone users everywhere have experienced a handful of exciting changes – like with iMessage. The new iMessage app allows you to expand on simple back-and-forth texting. You can "gently" send a text to someone, or fill up a thread with balloons or shooting stars. You can send a message with disappearing ink, or search for gifs within your thread. The updates are fun and engaging.
But those aren't the only new additions to iMessage. You can also download apps for message integrations. With these apps, you can send money, play games, create to-do lists with friends, or slap on a sticker or two.
Here are a few iMessage apps you shouldn't iMessage without.
JibJab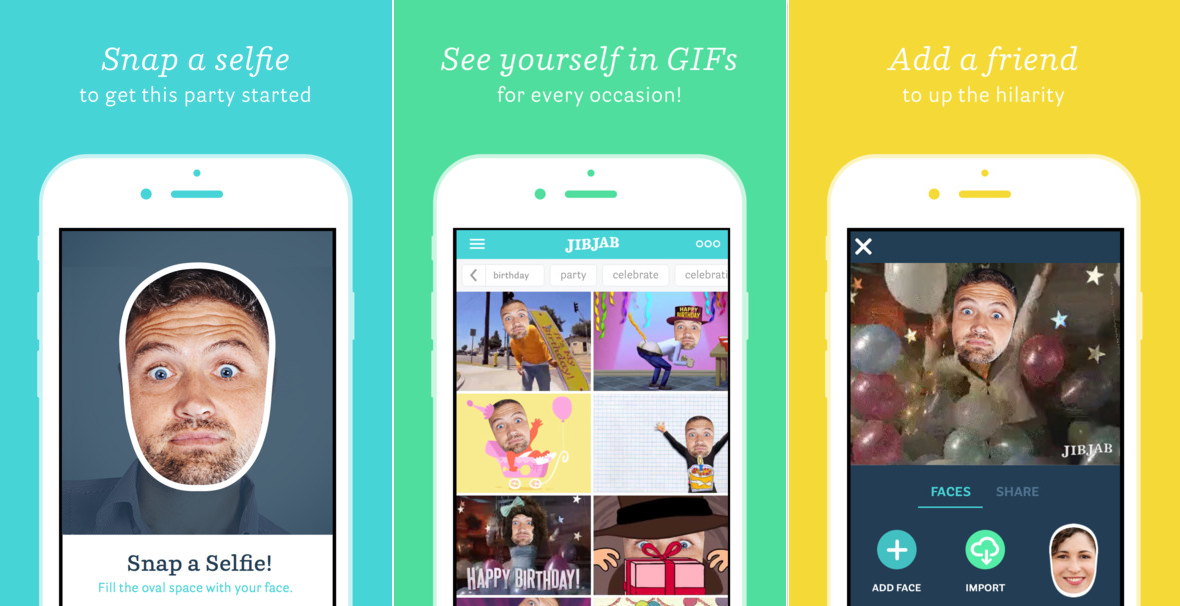 Sometimes you need more than words, more than a sticker, and more than a simple picture. And this is where JibJab comes into play. This iMessage app lets you snap a selfie and then stick that selfie into a fun animation. Send a birthday greeting, say what's up to someone, or just be a goofball.
Grammar Snobs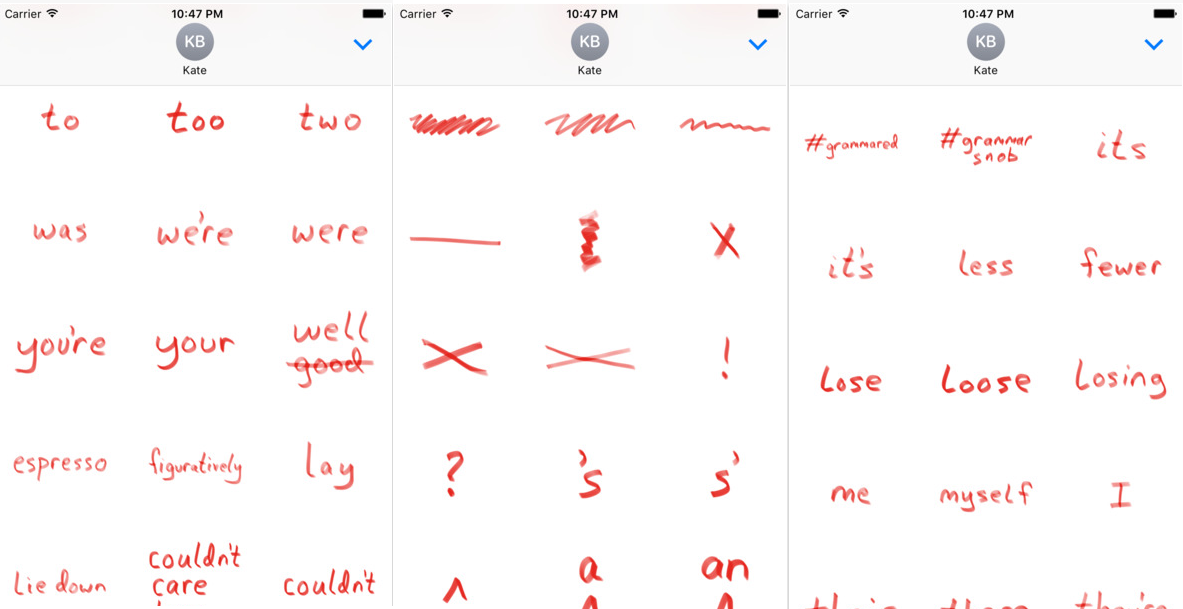 This app is a sticker pack – which means you can take one of the stickers and place it anywhere within an iMessage. Just drag and drop the sticker where you want it to go. However, this sticker pack isn't for anyone. It's for a special type of person… the grammar snob – hence, the name of the app. This is for all those people out there who can't stand it when someone uses the wrong there, your, or to.
Giphy
You can search for gifs inside your iMessage app without downloading an app. However, your selection is limited. To expand your options, you can download Giphy's iMessage app. Giphy's app taps into their nearly endless supply of gifs on Giphy.com. It'll basically make it impossible not to respond to every text message within a gif.
Poll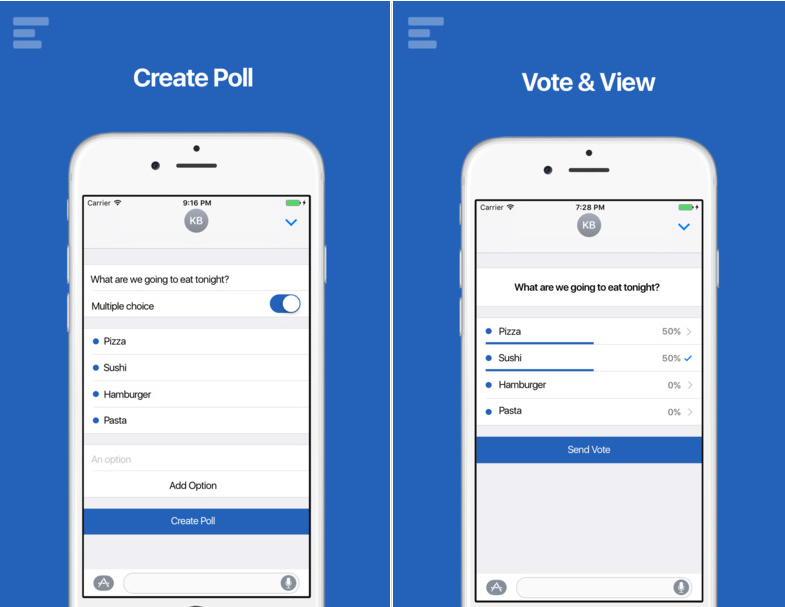 Group text messages are obnoxious. And coming to a decision on where to go or what to eat makes group text messages even more obnoxious. Poll wants to simplify this. With this iMessage app, you can create a poll, send it to your friends, and quickly come to a decision on the more important things in life, like what's for dinner.
Words With Friends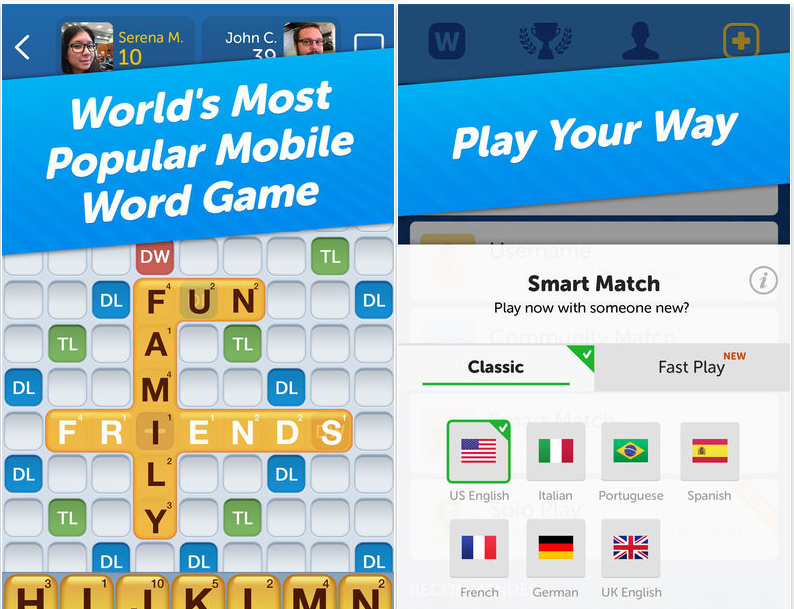 iMessage now gives you the opportunity to play games with other people inside a thread. Some games are better than others, but you definitely can't pass up the classics – like Words With Friends. Start a game and make your move all without ever leaving your iMessage. Carry on with your day, and come back to your game when you receive a text notifying you that your friend has made their move.
Retro Emoji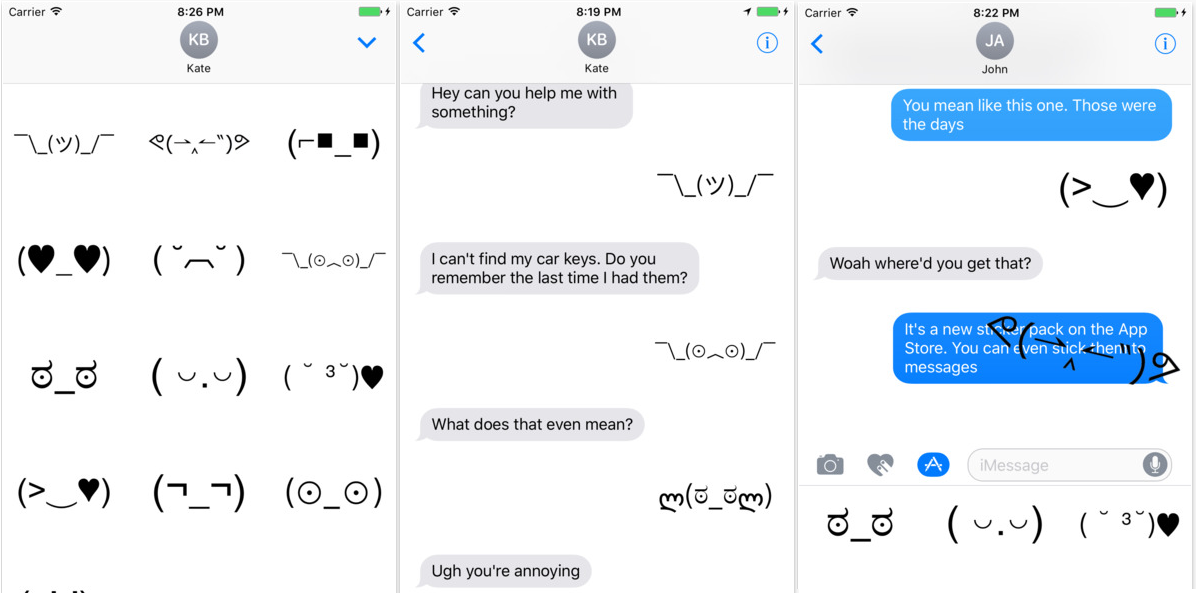 This app is yet another sticker pack, but it's pretty great. It's overflowing with emoji in their purest form. Feeling a little angry, confused, or awkward? These stickers have you covered.